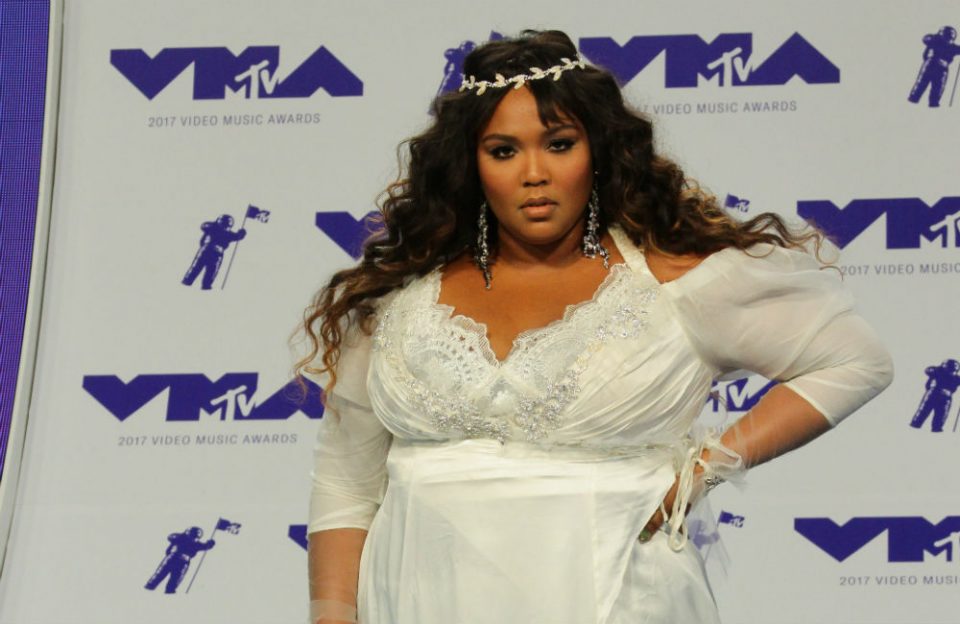 Lizzo was just as bold with her response to the avalanche of hate she received as she was when she flashed her thong and butt cheeks at a recent Los Angeles Lakers basketball game.
The "Truth Hurts" singer brought out the Detroit in her when she basically told her critics to kiss the very thing she flashed at the game.
Lizzo, 31, who was born Melissa Viviane Jefferson, seemed to be wearing an innocuous outfit to sit courtside during the Dec. 8 game between the Lakers and the Minnesota Timberwolves. She was cloaked in a T-shirt dress, fishnet tights and patent leather boots.
But when Lizzo turned around, the "game" changed completely. The dress had a large hole cutout in the back that revealed her thong and herm backside.
She was dancing to the Lakers cheerleaders, who just happened to be moving to Lizzo's song "Juice." But when her backside was revealed on the gigantic jumbotron above, the audience roared and Twitter exploded.
Despite the criticism, Lizzo remained unbothered. In fact, she hopped onto Instagram Live — which is no longer available but was captured by The Shade Room — and told her critics to kiss where the sun don't shine.
"Who I am and the essence of me and the things I choose to do as a grown-a– woman can inspire you to do the same," she explained.
"You don't have to be like me. You need to be like you, and never ever let somebody stop you or shame you from being yourself. This is who I've always been. Now everyone's looking at it… and your criticism can just remain your criticism. Your criticism has no effect on me. Negative criticism has no stake in my life, no control over my life, over my emotions. I'm the happiest I've ever been. I'm surrounded by love, and I just want to spread that love — and also spread these cheeks. And you know what? If you really, really don't like my a–, you can kiss it. 'Cause kissing it makes it go away. I promise."
Flip the page to listen to hear Lizzo's response in its entirety.