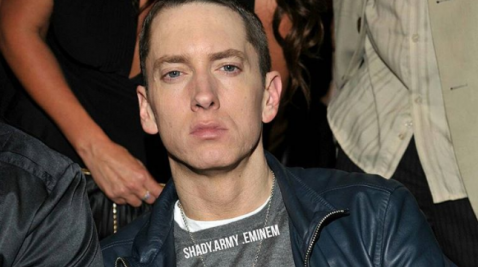 The decade-long beef between Nick Cannon and Eminem has degenerated to an all-time low.
Cannon, 37, took it there while blasting the Detroit-born Marshall Mathers, 47, in his latest diss track on Instagram called, "The Invitation" and the two then proceeded to trade fierce blows on Twitter.
Cannon took it low as he blasted Eminem while mentioning the rapper's ex-wife Kim Mathers and his daughter.
"The white boy he f—— cracked," Nick said before mentioning the name of Eminem's family.
"Call Kim, somebody get Hailie and that other kid you raising that ain't even your baby."
Cannon also claimed that Eminem is still bitter about his failed fling with legendary singer Mariah Carey.
"My baby momma killed you off a decade ago, you still crying about it, b—-, now who really the h–?"
Listen to the Cannon track below:
https://www.instagram.com/p/B53Dja7hDSx/?utm_source=ig_embed
Cannon also added the claim that Eminem performed oral sex on a man in his limousine and then had to pay off his chauffeur so he wouldn't rat him out.
I demand an apology Nicholas, you've made my gardener so jealous!

— Marshall Mathers (@Eminem) December 10, 2019
Eminem also added this on Twitter:
"U mad bro? Stop lying on my d—. I never even had a chauffeur, you bougie f—."
Cannon was hardly about to allow Eminem to get the last word as he fired off this last shot of the night on Twitter:
"F— Apologies! Pull Up!! Bring your gardener, chauffeur, your male nurse and whoever else you're f——!!"
What do you make of this prolonged rap beef that has been brewing for over 10 years?