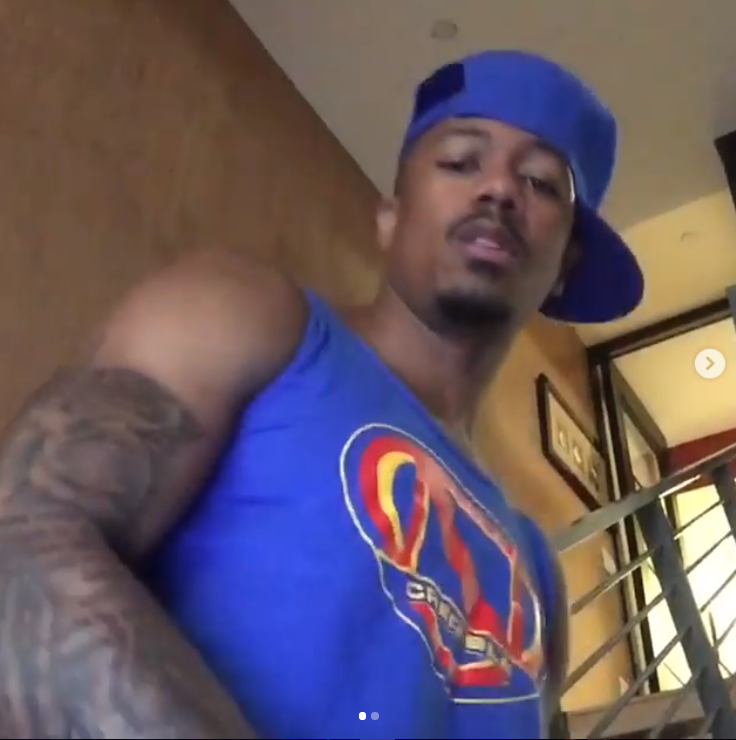 50 Cent is actually in awe that TV host Nick Cannon has the intestinal fortitude to publicly challenge one of the greatest lyricists in hip hop history, Eminem.
Curtis Jackson, who has long been a close friend and labelmate of the rap legend, unsurprisingly weighed in on Cannon's diss track of Eminem entitled "The Invitation." The track featured the imprisoned Suge Knight along with Hitman Holla, Charlie Clips and Prince Eazy.
50 Cent dismissed "The Invitation" as certifiable "trash."
"I don't understand to save my life why someone would pick a fight with EM," 50 Cent wrote in his Instagram caption. "He is a different kinda animal, I haven't seen a motherfucker come close to beating him man. 😠hey Nick that s— was trash, I oughta kick you in yo a– when I see you PUNK! #lecheminduroi #bransoncognac #starzgettheapp #abcforlife"
Not long after Fifty posted his opinion on the matter, Cannon came back in the comments section.
"There he is!!! Ooooh!! I like that!!" Nick said to Fifty.
Nick also took a swing at 50 Cent on Instagram, posting a photo of Samuel L. Jackson's slave master-loving character from the Oscar-winning Django Unchained and putting 50's IG handle in the caption.
Cannon's "Invitation" is a direct response to Eminem's bars on Fat Joe and Dre's banger "Lord Above," where Marshall Mathers says Mariah Carey neutered him during their marriage.
The three stars — Eminem, Cannon and Carey — have been beefing for more than a decade. And it looks like it will continue for a while more.