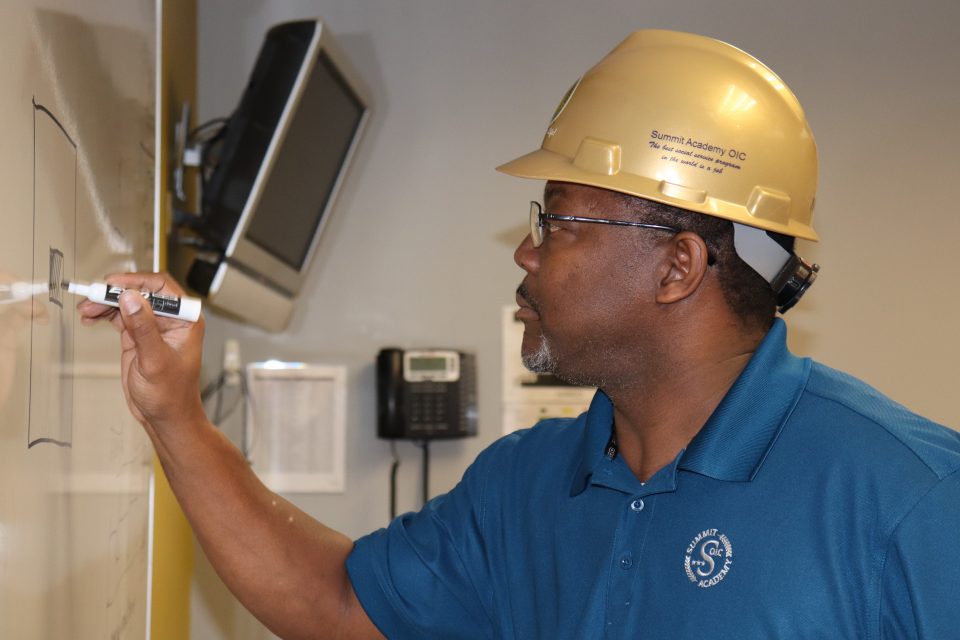 Some teachers only teach, but others are in the profession to impact lives. For Christopher Hinton, he is impacting his students' lives daily.
In 2005, Hinton initially started working at the Summit Academy OIC as a part-time math instructor. After a decrease in enrollment, he was released from the position. He was rehired the same year as a personal development counselor. Throughout his time at the Summit Academy OIC, he has worked in other areas including admissions and recruiting.
Hinton currently serves as the construction training manager at Summit Academy OIC. Rolling out caught up with Hinton to learn more about the construction program.
Tell us about the construction program at Summit Academy OIC.
Anybody that's looking to improve themselves, improve their economic position, anyone that's looking to be a contributing member of society and their community can enter into a training program here at Summit Academy in the construction program. [That is] primarily because the construction field is actually [a] felony friendly field, a lot of students that come through here, many of them, I'll say about 35 to 40 percent of them, have some history, whereas it is difficult for them to get work.
What type of training do students receive once they matriculate through the program?
When they leave the construction program, we have two different divisions. We have carpentry, and we have electrician training. We train them to be pre-apprentice carpenters and pre-apprentice electricians. Once they leave our training, they can go out and get a job.
What is the going rate for an apprentice job once they are in the marketplace?
It varies, because once our students leave [they] get jobs in many different companies and many different positions, like some of our students have started off with framing, and they start off making $18 an hour. Some of our students start out with some construction companies and they start out making $16 an hour, some $20 an hour.
What is the best thing about your job?
I will see students come in and they will have the look of despair on their faces or even in their body language, you will see some hopelessness or discouragement. And, the greatest part is watching them transform from that state to where they're walking up straight, heads high, shoulders up, chest out.