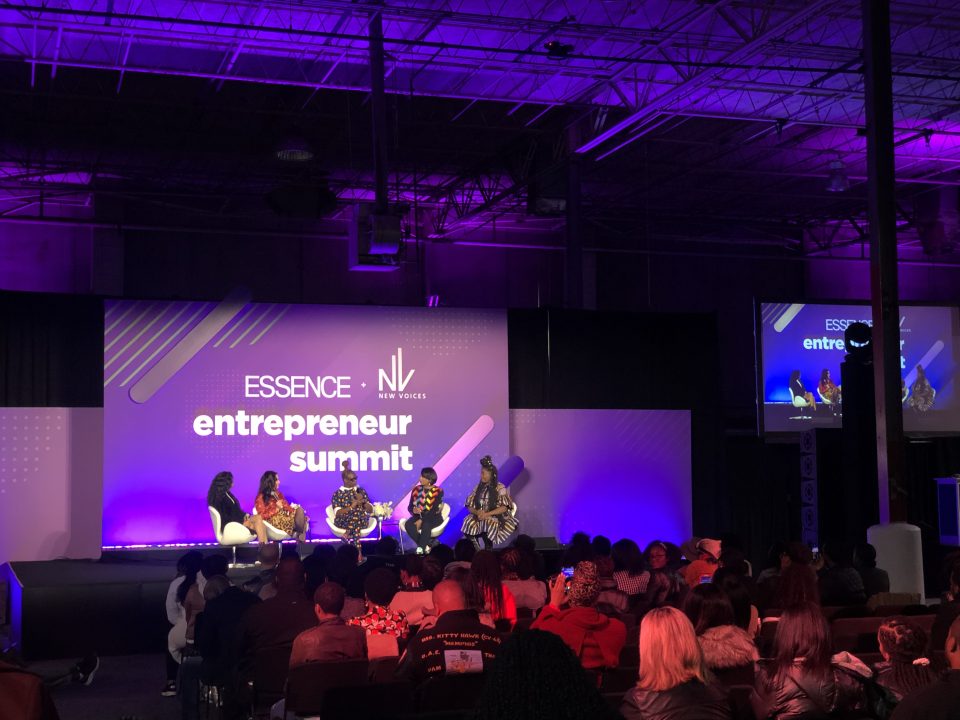 For many Black female entrepreneurs, the Essence New Voices Entrepreneur Summit and Target Holiday Market provided the perfect opportunity to gain insight, network and set up shop.
The three-day experience held Dec. 13-15, 2019, at West End Production Park in Atlanta, served as a cultural and economic hub to support entrepreneurs of color in the city.
The New Voices Foundation, which helps women of color who are entrepreneurs achieve their visions through leadership development, skills building and networking opportunities, hosted its first pitch competition during the summit. The foundation will award up to $100,000 to Black women entrepreneurs.
Women came out to the star-studded event to see music legends, influencers and entrepreneurs. Queen Latifah, T.I. and Jermaine Dupri were among the entertainment industry heavy-hitters who participated in panel discussions touching on a variety of topics.
Entrepreneurs who also participated on insightful and engaging panels included Melissa Butler, founder and CEO of The Lip Bar; Beatrice Feliu-Espada, founder and CEO of The Honey Pot; and Kim Kimble, celebrity hairstylist and CEO of Kimble Hair Care.
Click continue to read more.