5 hip-hop books released in 2019 that are worth reading
Throughout 2019, a number of hip-hop's biggest recording artists and cultural influencers have tested their talents outside of the studio and away from their roaring fans. As we close out this decade, 2019 saw some of them put pen to paper and express their opinions away from the mic and daily shows.
Some told the stories of their lives before fame and fortune. , others shared their lives offstage and behind closed doors, and others walked readers through their journeys to overcome the personal trials and tribulations they faced.
Here are some of the top hip-hop books of 2019.
Hurricanes: A Memoir by Rick Ross and Neil Martinez-Belkin. 
From his childhood playing on the football field to selling drugs and all the way to being one of the hottest rappers in the music industry, Rick Ross shows that bosses are not born but made. The rapper's memoir unveils details of his life and his rise in the music industry.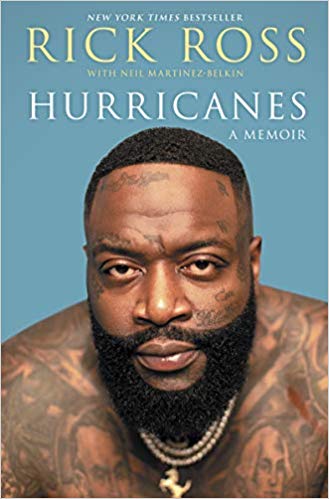 Click continue to read more.