Derrick Rutledge had more than a birthday party hosted with his longtime bestie actress and comedian Kym Whitley in Los Angeles on Tuesday, Feb. 25, 2020.  It was a grand celebration of life.
Known as one of the most prolific and sought-after makeup artists, he has painted the faces of some of the most powerful women in this world, including former first lady Michelle Obama and Beyoncé, and is most notably known for "beating the face" of one of the most influential women in media and television, Oprah Winfrey.
As celebrity guests arrived for the extravagant birthday celebration, they had nothing but amazing things to say about their experience with knowing Rutledge over the years.
Here's a sampling:
" I love Derrick's skin. It's like porcelain. He's kind, and I love his work ethic."  — Kym Whitley
"He's genuine, he's brilliantly creative and he's love. Love is what I should have put as No. 1." — TV personality Ananda Lewis
"First of all, I love Derrick's spirit. I love his healing hands. When he touches your face, he blesses your face. But, more importantly, he is a good friend and has been for more than 20 years and that's what's important." – minister Omarosa Manigault. 
Other celebrity guests in attendance included actress Lisa Raye McCoy, singer Chanté Moore, Rene Lawless (Tyler Perry's "Have and Have Nots"), TV host Tanika Ray, celebrity makeup artist DeeDee Kelly, host and OWN brand ambassador Nikki Rich, Wendell James ("Raising Whitley"), celebrity stylist Elgin Charles, Giorgio Vango (WE tv's "LA Hair") and a host of Hollywood tastemakers, actors and game-changers.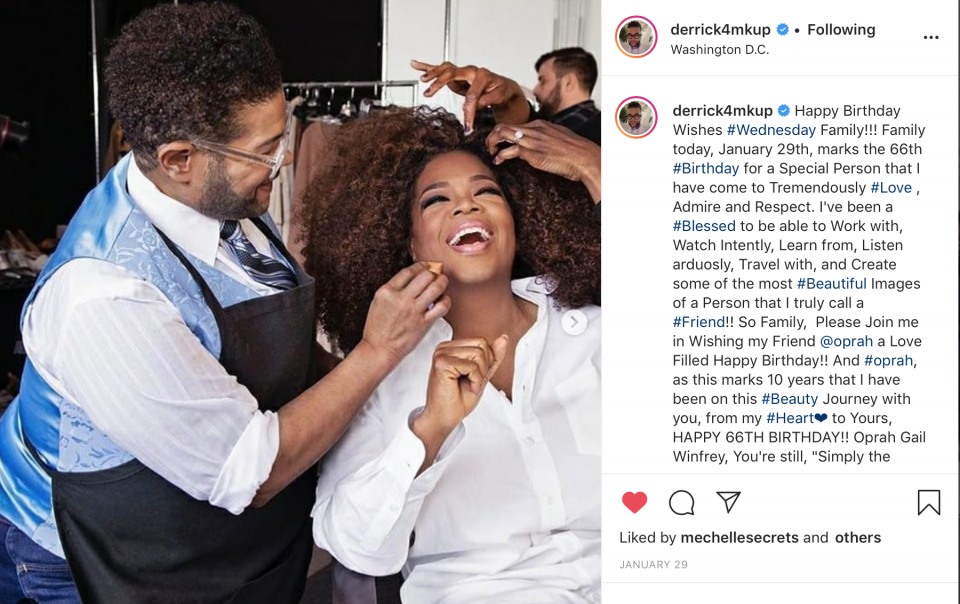 Check out the gallery of  photos from the celebratory evening above.