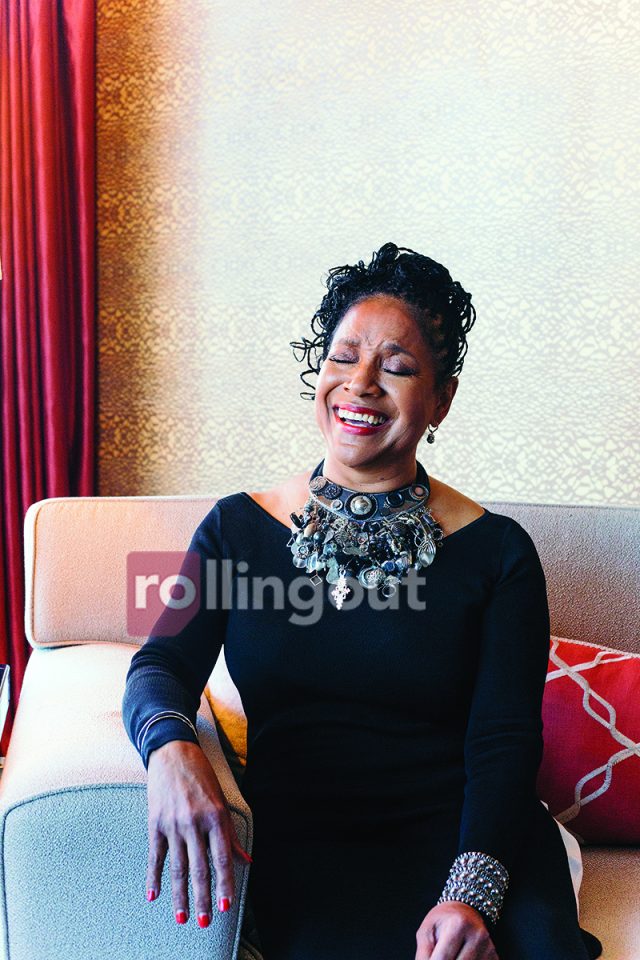 Since the beginning of your career until now, what changes have you witnessed in terms of the opportunities available to Black women in television and film?
I think that everything begins with the way I think. If I think in terms of limitations and boundaries, that's what I'm going to manifest. I was taught from the time I was very young that the inner reality creates the outer form. This is what my mother gave me. I was taught that my human potential is limitless and that it was up to me to decide and realize that. When you think like this, there is no room for limitations or barriers. And this isn't to say that other people aren't attempting to put them in place for you, but I don't put them in front of myself.
[At] this moment here with all of us together I think it's important to acknowledge that this happened because of Mr. Tyler Perry. This is what his dream and vision manifested.
In this film, your character isn't who she is perceived to be. Was that a fun change for you?
People don't want to see me play anything outside of Clair Huxtable. A whole lot of people aren't who we think they are. I had fun with this character. You have to watch out for Sarah. But it was a wonderful experience with these ladies and Mr. Tyler Perry.  You know this film is based on a true story. When Mr. Perry sent me the script, I was absolutely fascinated.
There is a scene in the movie where Perry's character speaks about working with millennials. What do you enjoy about working with up-and-coming actresses?
It's wonderful. If you took an afternoon and watched films from different decades, starting in say the '40s and up until today, you would see how the style has merged through the decades. So it's wonderful to work with younger people because they go right for what is natural. It's a different rhythm. It's immediate, it's right there. I love it.
We were introduced to you through television, but you've done a number of movies as of late. Do you prefer the schedule of television or movies?
I like theater because theater feeds my work in film and television. One of the greatest times in my life was performing in Tarell Alvin McCraney's Head of Passes, at the Public Theater, and on my day off, I'd fly to Chicago to tape "Empire." And before that, I was performing in A Midsummer's Night Dream in the park, and then on Mondays, I would fly to tape "Empire," and so I felt that the theater was feeding my work for television. I love to be fed. I'm always looking for new ways to be creative, and the theater gives me that fuel I need to take back to television or movies and create.
Story by Christal Jordan
Images by Noemie Tshinanga