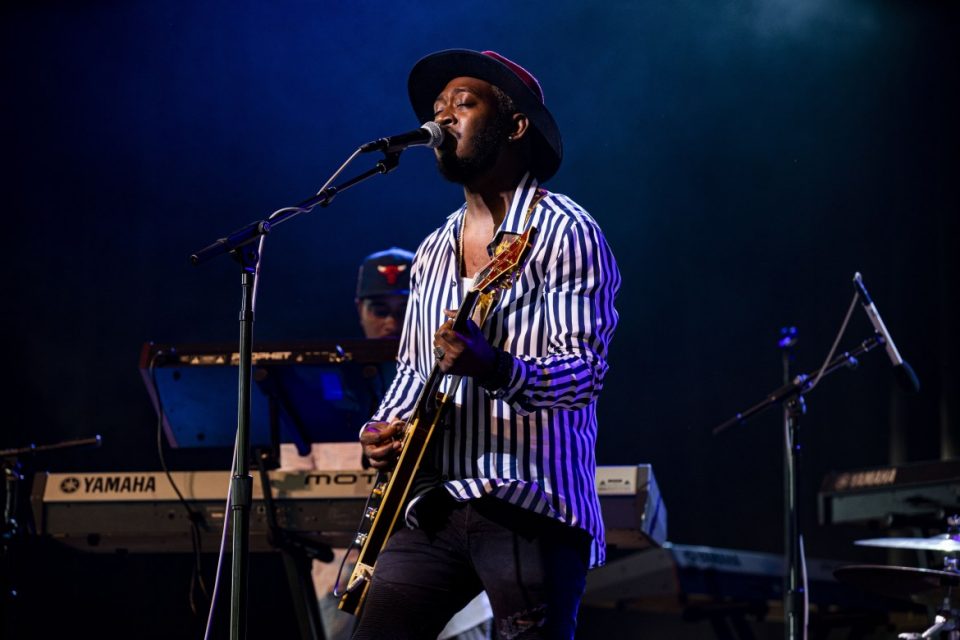 Coming from a musical household, Isaiah Sharkey has always had an aptitude for music. The Chicago native began his musical career at 4-years-old under the instruction of his father and went on to pursue playing the guitar. It wasn't long before the 29-year-old became a young talent to watch out for. He started his recording career working with various gospel artists and D'Angelo. Since he has recorded and toured with numerous world-renowned artists such as Patti Labelle, Brian Mcknight, Boyz II Men, Jennifer Hudson and more.
On May 1, 2020 the Grammy award-winning artist will showcase his talents as Mariano's and the Illinois Lottery will host a digital one-hour live stream on their Mariano's Market Facebook page. The streams will come live from artists' homes or studios and feature genres ranging from jazz, indie, rock, soul, and more.
We spoke with Sharkey ahead of the performance about his career and what he hopes to bring to the community with this collaborative effort.
What do you musically feed audiences when they are able to see you in such an intimate setting?
This type of performance would be about feeling the moment and getting all of what I have as far as experience with music and what I'm influenced by from rock, to jazz, to R&B, to blues, to gospel [and] to funk. That's what people can expect when I'm performing. Just to hear my heart and everything that's ever been an influence or had an impact on me.
What do you hope people will get from your Mariano's performance?
Hopefully a sense of peace, love, hope and courage. And just giving them some positive vibes and giving my gifts to them. That's what it's all about. I plan on hopefully being able to take people's mind, you know, off of all that's going on. I want to be able to share just a moment to let them know it's going to be alright.
What advice do you have for young musicians on how to prepare themselves?
Musically, you want to perfect your craft, and you want to be on point. You want to make sure that you're equipped to handle the job on stage. If they send you music, make sure you learn the music and make sure that you keep your ears and your eyes open. It's not just saying "Oh, I'm a good musician so I can play the song," but being able to listen to each other and know when to play and when not to play. Study the textures of the song and the tones and study how the song should be approached.
What does it feel like when you're a musician and you earn a Grammy?
It's a great feeling. It's a blessing. It humbles you to know that anything that you put love, energy, faith and efforts into you can achieve. It's a great feeling an unreal, surreal moment to receive something like that.