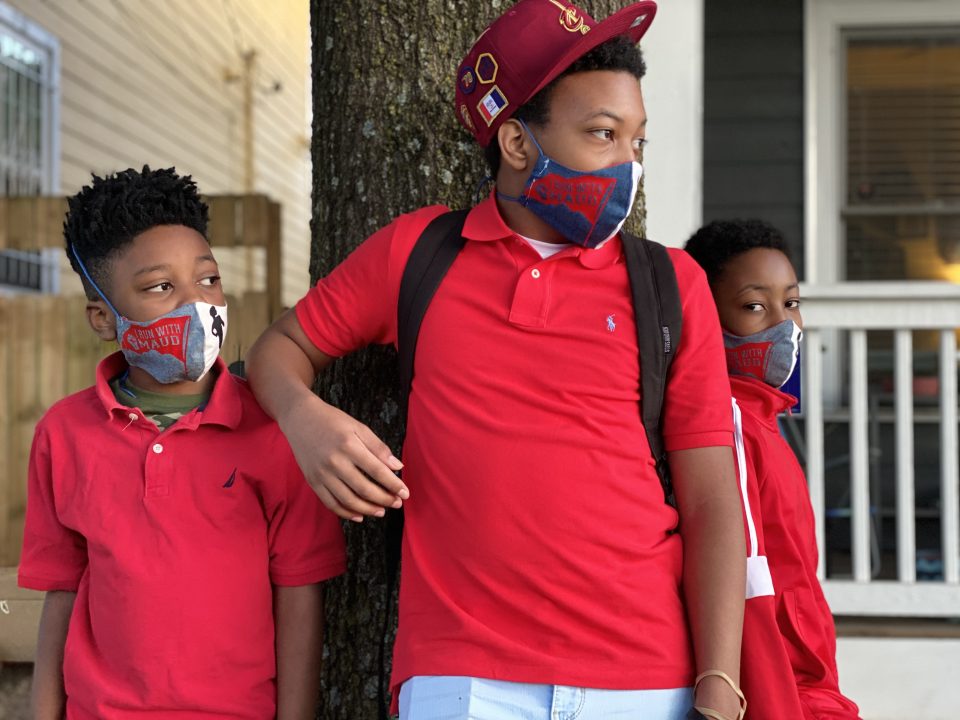 Speer realized that what she was offering was more than a mask, but a movement and a voice, story by story. She asked herself, "What other stories could be told, should be told, need to be told, would be entertaining if they were told?"
And here we are.
"I Run with Maud" is not just a face mask. It's a battle cry, a rallying flag, a retelling of a saga that has become all too familiar in America. It is the hope of a different ending, an ending of absolute and swift justice. The blood-red flag on the mask reads "Run with Maud" and demands immediate attention. Handcrafting that particular mask resonated with Speer primarily because she is the mother of four beautiful Black boys ages 4, 9, 11 and 14.
One of her sons recently said to her, "Mommy, do you think I'll get to grow up to be a dad? I hope I don't die before I get to be a dad."
So, it's personal. It's for her boys — Harlem, Eilon, Braxton and Dallas — and made with the hope that they do indeed get to grow up to be dads.
Style is the Cure's "haute couture masques" are not only what to wear to "stay fly and stay safe" or to don and snap a pic with the hashtag "safe and bougie," but they also are healing and medicine for a community that desperately needs it.
– Marcia Olivia Payne