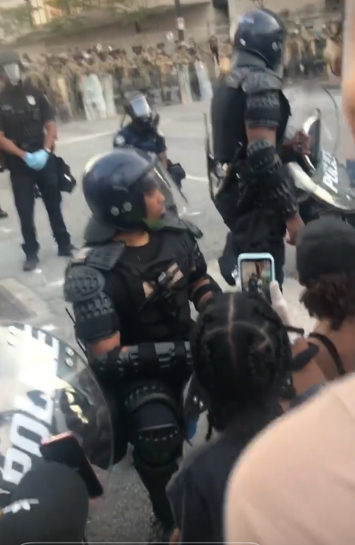 How have Spelman and your experience helped you in this moment?
Spelman has definitely prepared me for this in a lot of ways because it's put me in positions where I've been the only Black person. For example, it's a requirement for foreign language majors to study abroad, and I'm a Spanish major, so I was in Argentina at the beginning of this semester. I was one of three Black kids … in my program of, like, 100. Of course, I knew we needed more … Black faces in higher places, but it just put me in that position. Then with this happening, I started to see how many Black celebrities weren't using their platforms. If I were in that position, I would definitely try to be educating [through] my platform, especially if it were diverse, because this is a problem that White people need to educate themselves about as well.
How did seeing the young students Messiah Young and Taniyah Pilgrim getting tased make you feel?
It was devastating because it easily could have been me. Those are my classmates, and I've been out protesting just like they were out protesting. They had just announced the curfew not too long before that happened. I was just disgusted, especially for that to happen in Atlanta because this is all we have as it's been named "The Black Mecca." If we're going to have that title, we're supposed to be a haven for Black people.