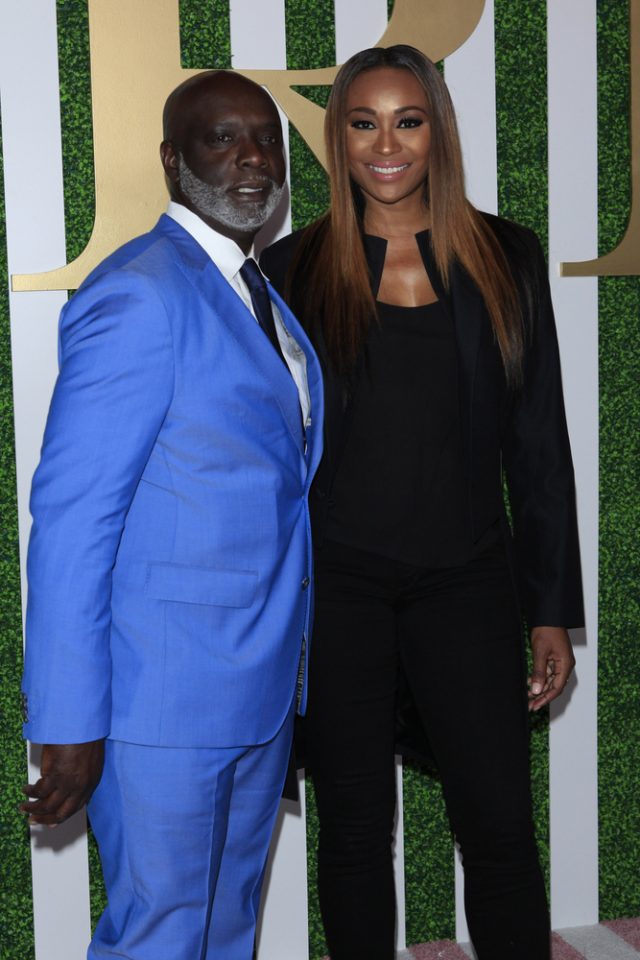 One of the first orders of business for Cynthia Bailey to do after she married her current husband was to, well, sue her ex-husband.
Bailey, 53, married former ESPN sports anchor Mike Hillin in a lavish wedding ceremony on Oct. 10, 2020, at Governors Towne Club in Acworth, Georgia, after meeting on the defunct "Steve Harvey Show" in 2017.
Now that she and Hill, 50, presumably have their honeymoon out of the way, Bailey has turned to burn away the last vestiges of her relationship with ex-husband Peter Thomas, 58.
Bailey has filed a $170,000 lawsuit against Thomas, which is the amount of money she reportedly loaned him to help resuscitate his popular Bar One nightclub in Atlanta before it faced foreclosure. She is now filing legal documents to recoup her investment.
According to MadameNoire, the original Bar One establishment closed in 2017, and Bailey loaned her then-husband the money to start up an improved version under the same name. The second Bar One in Atlanta was to serve as a sister establishment to the one he now owns in Charlotte, North Carolina, but the Atlanta club ultimately fell into foreclosure.
According to the entertainment publication, Bailey's name is on the deed of the building. Thomas is not scheduled to begin payments on the building until January 2021.
"We actually have unfinished business. I'm his partner at Bar One Atlanta. We're building it out now," Bailey said about Thomas in a previous interview, according to MadameNoire. "This was a project that we started while we were together, and we kind of put it on hold while we were kind of not liking each other so much."