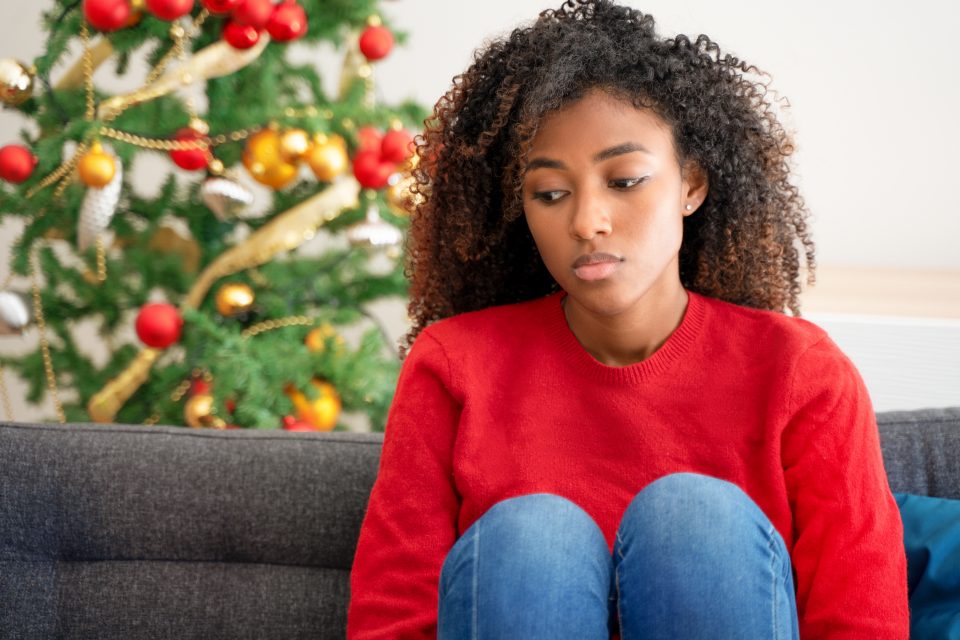 'Tis the season to be jolly, but during this time of year, many suffer from anxiety, depression and seasonal affective disorder, also known as SAD. Speaking to rolling out, licensed pharmacist Corine Ferebee explained the effects of SAD and how to manage the symptoms as outlined by the Mayo Clinic and National Institutes of Health. What is SAD?
As the seasons change, people experience a shift in their circadian rhythm that can cause them to be out of step with their daily schedule due to shorter daylight hours and less sunlight in winter.  This change can alter the mood and lead to depression.
What causes SAD?
A decrease in sunlight, which can disrupt the body's internal clock; a decrease in serotonin levels, which affect mood; and an imbalance in melatonin, disrupting your sleep cycle can all lead to seasonal affective disorder.
What are the symptoms?
People may experience anxiety, general discontent, loneliness, loss of interest, mood swings, sadness, excess sleepiness, insomnia, appetite changes, fatigue, irritability, social isolation, lack of concentration and/or weight gain.
Who is affected by SAD?
There are more than three million cases every year, particularly in women and young people.
What is the treatment for SAD?
Treatment includes light therapy (phototherapy), talk therapy, medications, and self-care (physical activity).  Physical exercise at a minimum includes aerobic activity 30 minutes a day, five days a week. Going for a nice 15-minute power walk during daylight hours around noon when it's a little warmer in the day also will provide vitamin D, a necessity not just for bone but brain function.
Go to the next page for a list of foods that may help alleviate the effects of SAD.