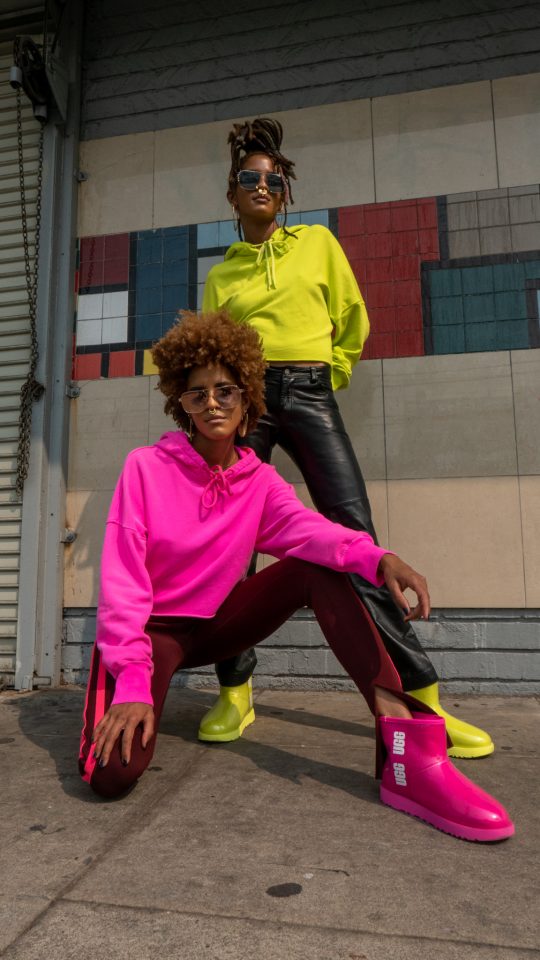 Coco and Breezy are young style icons who have made an indelible impact in the world of fashion and eyewear. The Minnesota natives have provided eyewear for Lady Gaga and Beyoncé. They have recently collaborated with Zenni to deliver eyewear with positive affirmations for the youth. Rolling out spoke with Coco and Breezy about the collaboration, their journey and working with Prince.
Tell us about your collaboration with Zenni.
Breezy: We are tapping into the youth with a collaboration we just launched with Zenni. It's for kids 8-12 years old. When I was a kid I didn't have glasses that I could afford that were fly. All the names of the products are affirmations. So [we] have glasses that are named "I am powerful"  and "I am brave."
Coco: Partnering with Zenni was actually a dream of ours. We manifested this. For a long time, we said we wanted to do a collaboration with Zenni because we wanted to do a kids' line that's super accessible and affordable. All the kids' glasses are under 30 dollars. In the beginning we were going to have a stop bullying campaign, but since kids are going through all of these changes right now, we focused on mental health. In the Black community, mental health is something that we don't really talk about. A percentage of our profits are being donated to the Child Mind Institute for every sale. It's going towards their healthy brain network and provides better access to mental health services for the Black community.
Breezy: It's one of the most exciting things we have ever done in life.
Continue reading on the next page.