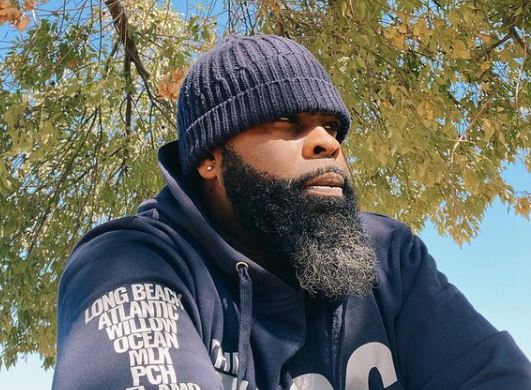 West Coast emcee and former Slaughterhouse member Crooked I recently weighed in on the tension and possible beef brewing between Snoop Dogg and Eminem. As rolling out previously reported, the two Dr. Dre protégés are at odds after Eminem released a song called "Zeus" that takes a few shots at Snoop. Eminem apparently took offense with an interview the West Coast icon did with "The Breakfast Club" in which he didn't list Eminem among his top 10 of all time and said he could live without Em's music.
Crooked I, who was once signed to Eminem's Shady Records and grew up in the same city of Long Beach, California, as Snoop, has a relationship with both lyricists. He hit up YouTube and addressed his comrades' beef, saying it wouldn't be good for the culture.
"For everybody who thinks that this s— is gonna just be two records going back and forth, or a few records going back and forth, you're very wrong," Crooked explained. "This has the potential to be the most polarizing beef ever in hip-hop, you know what I mean? And for that reason, I think it's not good for the culture. I don't think it's good for the culture. This is going deeper than who had the best song. This is going deeper than that. They're gonna make this a racial thing. That's what's gonna happen. Every think piece, all of the comments. That's gonna start a conversation that becomes bigger than the actual music, the diss records."
Crooked I also said he feels that the beef could have many of his peers choosing sides. "The conversation will become bigger than the diss records. Trust me on that," he added. "They're gonna make it a racial thing, and it's gonna widen the divide in the culture. That gap is gonna be like the Grand Canyon when they're done with this s—. You better understand what you're asking for. These are two icons. These are two legendary icons in rap culture, hip-hop culture and pop culture. And with that status comes a lot of support on both sides. You're gonna have people stepping out, verified accounts, choosing sides. You're gonna have that conversation going, Black vs. White. It's gonna get ugly."
Flip the page to watch the interview as Crooked gives his take on wanting cooler heads to prevail.