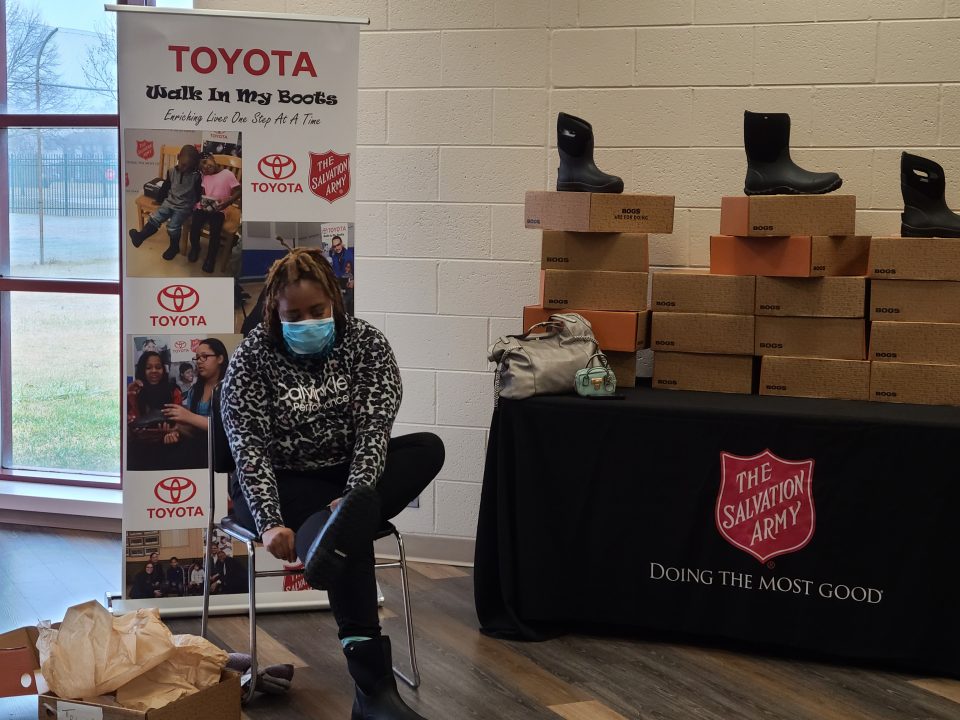 In the midst of the COVID-19 pandemic, Toyota Motor North America continued to support the community for the 10th consecutive year through its "Walk In My Boots" community outreach project.
On Saturday, Jan. 16, 2021, Toyota stepped in to protect Detroit area homeless women and low-income families from the cold by donating new insulated winter boots, guaranteed to weather harsh conditions, and Smartwool socks to more than 100 residents.
"We're passionate about serving the communities where we live, work, and play. We hope that our donation of winter boots and socks to the families will help enrich their lives … one step at a time in these times of crisis," said Alva Adams Mason, director of multicultural business alliance and strategy for Toyota.
The coronavirus pandemic has affected every community in different ways. Homeless individuals are one of the most vulnerable populations affected by the COVID-19 pandemic.