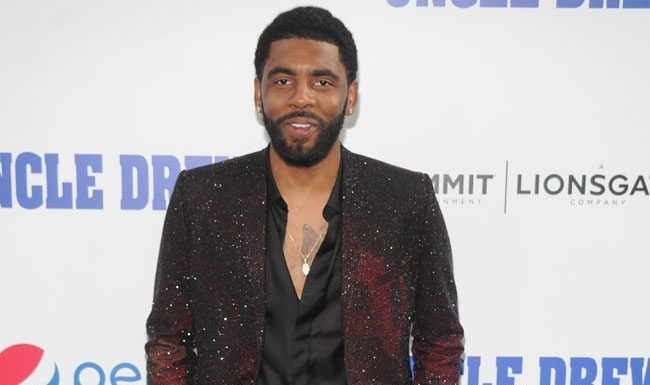 NBA superstar Kyrie Irving virtually has guaranteed the Brooklyn Nets will get to the NBA Finals.
The controversial yet prodigiously talented point guard deliberately spoke euphemistically when he stated where he thinks the team will end up at the end of the NBA season.
"We will be on that stage. The stage where the 'best of the best" meet….You know. The main stage," the brash 28-year-old exclaimed in all caps to his 14 million Instagram followers.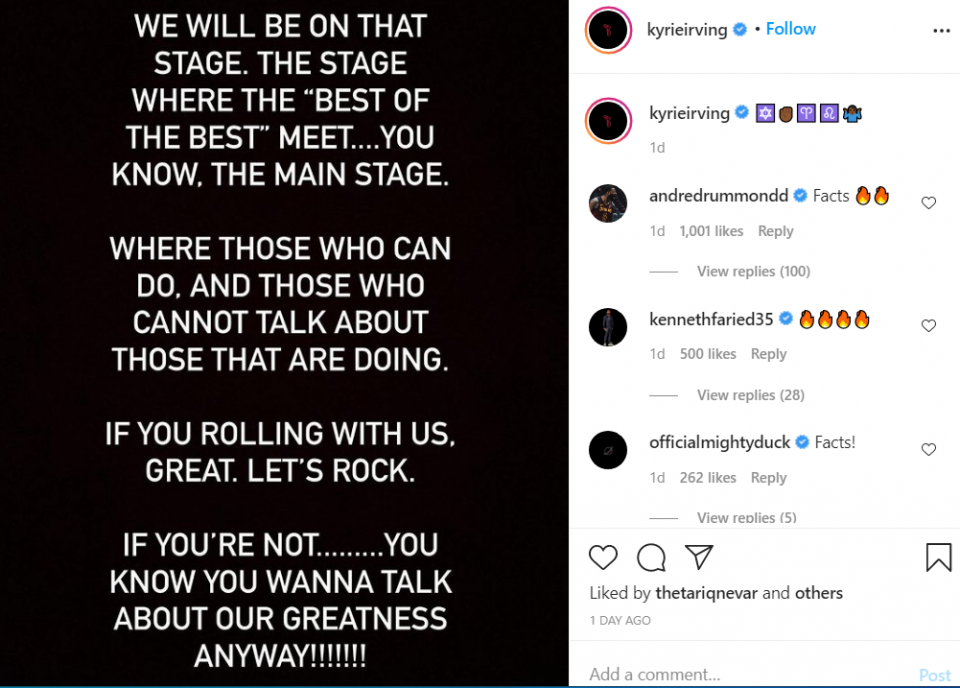 Irving may have been motivated to silence critics who cited that the Nets lost two in a row — to the Cleveland Cavaliers, at that — since Irving returned to the lineup after a seven-game absence.
The Nets had won four in a row in Irving's absence with two-time champ and former league MVP Kevin Durant leading the way along with recently imported superstar Jame Harden.
Many sports pundits concur with Irving's sentiments that the Brooklyn Nets will make it out of the Eastern Conference and to the NBA Finals in 2021. They also believe that either the Los Angeles Lakers or LA Clippers will come out of the Western Conference.
If the defending champion Lakers make it back to the NBA Finals and square off against the Nets, this would set up a delicious matchup, with Irving going against former teammate LeBron James. Irving and James were teammates when the Cleveland Cavs defeated the Golden State Warriors for the franchise's first-ever NBA title in 2016.