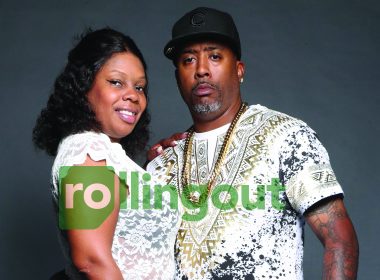 Rolling out sat down with president Renee Walters and vice president Ashley Scott to discuss future goals for the Freedom Georgia Initiative and how the ingenuity of these 19 families is so important to the future of Black America.
What is the common thread between the 19 founding families of Freedom, Georgia?
Renee Walters: We are all winners in various industries and political climbers. About half of the families are military veterans, and the majority of us are from the Atlanta metro area. We believe in building a community that benefits us and being unapologetic about it. If you've ever seen the show "Heroes" where a group of people came together to save the world, we see it like that. We came together with different strengths and opinions to be a beacon of light for people with the same goals and concerns for our community. The focus is community-based generational wealth, and this isn't a new concept for our people. This is our ancestry, our culture. We hope we are able to give other groups across the country an idea of what this model looks like from a real estate perspective. We can't create change without economic empowerment, which starts with ownership and community support.
What are the immediate goals of the Freedom Georgia Initiative?
Ashley Scott: We see the possibilities as limitless. This started as an opportunity for us to create something for our families, but it grew into something that we believe will benefit the global community. We have internal committees within the initiative focused on architecture and engineering education, wellness and hospitality, agriculture and farming, sports and recreation, business and economic development, politics and government, and arts and culture. Our goal is to be completely self-sufficient, and we have some exciting partnerships within the initiative that are going to be game changers with energy consumption. We can't share everything right now, but our first priority is innovation and technology. We're trying to be Wakanda for real.
Continue reading on the next page.