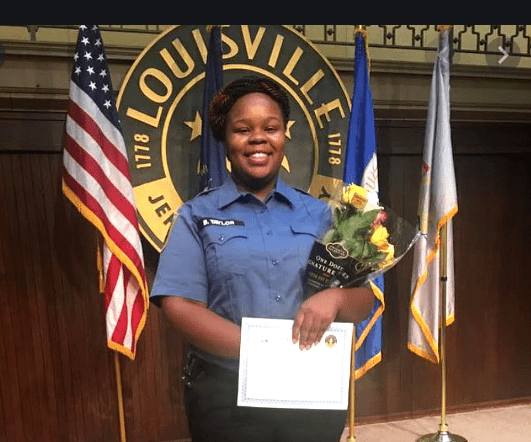 On the one-year anniversary of Breonna Taylor's killing in Louisville, Kentucky, on March 13, 2020, Megan Thee Stallion chose to commemorate Taylor's indelible memory by donating to the foundation in her memory.
Megan, 26, has collaborated with Fashion Nova to bestow $100K to the nonprofit group created by Taylor's mother, Tamika Palmer, in her daughter's honor.
"A year ago today Breonna Taylor was tragically taken from her family and friends," Megan wrote to her 21 million Instagram followers Saturday afternoon.
"Breonna's name continues to be a catalyst for change and a powerful reminder that justice has still not been served. Fashion Nova and I are proud to give $100,000 to the @breonnataylorfoundation created by @tamikalpalmer to honor the memory of her daughter."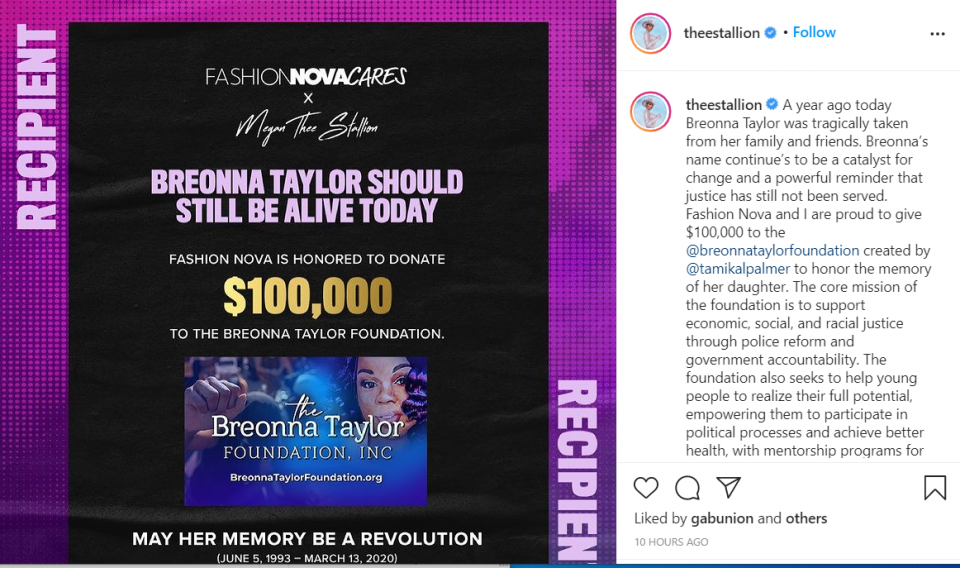 This gesture follows Megan's appearance on "Saturday Night Live" where she torched Kentucky Attorney General Daniel Cameron in October 2020. Cameron, as rolling out reported, exonerated the three Louisville Metropolitan cops who busted down Taylor's door on a no-knock warrant at 1 a.m. that tragic night.
During Megan's "Savage" remix on SNL, the "WAP" rapper advocated for the protection of Black women and later announced that she was collaborating with Fashion Nova for their "Women on Top" campaign. Also, Fashion Nova is pledging $1 million in support of women-owned businesses and organizations. Megan made the official announcement on her IG page on International Women's Day on March 8.