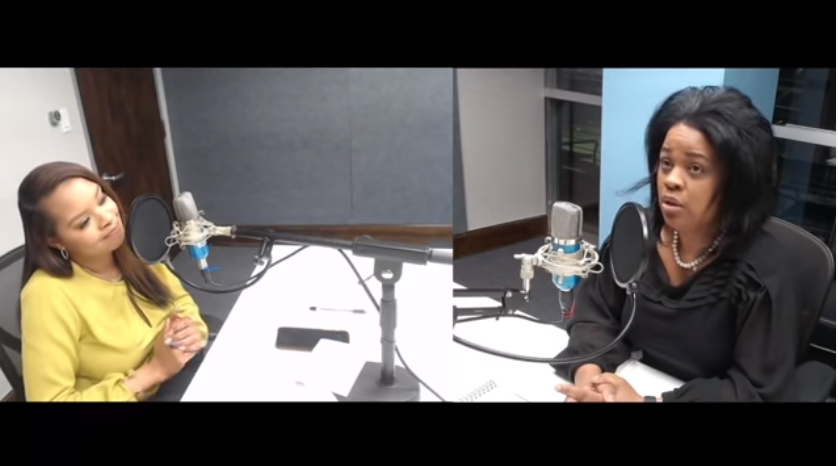 The mother of Kirk Franklin's son resolutely defended the renowned gospel singer against the omnipresent "cancel culture" as well as their son's charges of childhood abandonment.
Shawn Ewing told "Heart Beat" podcast host Ericka Fusilier English that she and Kirk Franklin had their son Kerrion Franklin when they were teenagers, which not surprisingly spawned other speicifc issues particular to them.
Ewing emphatically denied that she or Franklin ever abdicated their parental responsibilities to Kerrion, 33, though she won't deny that there were, and are, issues. Some of their private affairs were made public when Kerrion Franklin leaked a profanity-filled tirade that his father Kirk Franklin unleashed on the son during a contentious call recently.
"We're here because some private information was leaked, and Kirk kind of lost his cool," Ewing said. "We talk about cancel culture, and I was thinking, I can't leave Kirk out here by himself on this one."
Ewing readily acknowledges that her son has "a testimony." However, she vehemently opposes the manner in which she and Franklin's son chose to expose the deep divide between he and his father.
"I'm not saying that my son is not hurting from us being teenage parents. I'm not saying my son doesn't have a testimony. What I am saying is that 'you were not abandoned. No one abdicated their responsibility towards you. You are loved, Kerrion Franklin,'" she said. "I will look at the camera and say it. You are loved. We support you then. We support you now. We support you tomorrow, but there's a way to deal with it."
Ewing briefly discussed the issue on the podcast about her and Franklin's son frequently undergoing counseling and therapy for years to help him heal from childhood trauma. However, there have been some setbacks along the way, the mother says.
"All we've tried to do as parents is work through the issue, get our son to a point of being a productive citizen in society as well as having a good life," Ewing said. "But things kind of didn't go that way, and that's okay because families go through things. But we don't get to use a part of an audio and not understand the true history of counseling, therapy, godly counsel, holding Kerrion responsible, holding Kirk responsible, holding myself responsible."
Watch Ewing's complete interview on the "Heart Beat" on the next page.