Kirk Franklin credits therapy and faith for keeping him grounded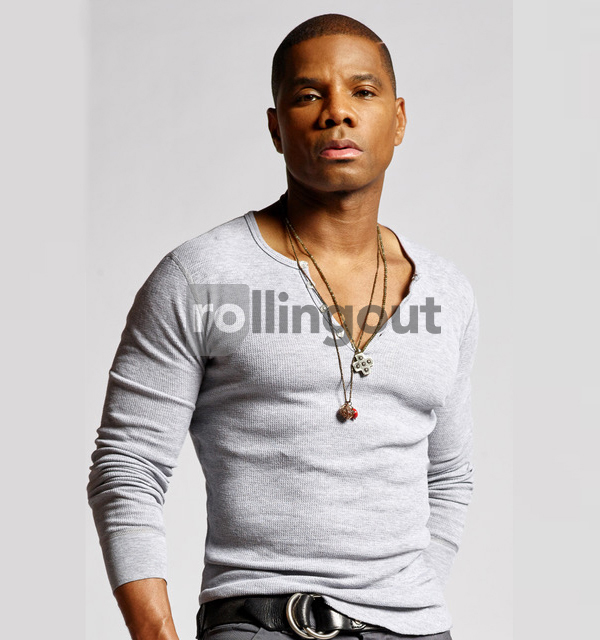 For more than 30 years, Kirk Franklin has moved seamlessly between the worlds of urban gospel and pop culture. Franklin's charisma, positive energy, and authentic connection with the culture have resulted in his music crossing over from the top of the gospel charts to the top of the Billboard charts time and time again. While his music has garnered him celebrity status, his often troubled personal life has been the focus of headlines throughout his career. Franklin has always faced the negative publicity head-on, acknowledging a porn addiction years ago, praising his wife for sticking by his side, and most recently, he addressed a leaked recording of him cursing out his adult son.
Franklin maintains that perfection is not the cornerstone of Christianity and, in fact, his humanity and ability for "healing through revealing" enables him to remain authentic and in good standing with his fans, and more importantly, his relationship with God.
Rolling out spoke with Franklin about his current "Good Words" podcast project produced by Sony Music. He described the series as intimate series of conversations with A-listers like H.E.R., Pharrell, Chance the Rapper, exploring the intersection of honesty, faith, redemption, and the realities of today's world.
How have you dealt with everything that has happened in our country over the last few years, from the pandemic to the protests for racial justice?
Like many of millions of men and women in America I've been dealing with a lot of different emotions. We've been feeling out of place, our faith and belief often feel duplicitous. It can bring so many levels of anxiety and fear. I started going back to therapy around last April because I realized I needed to get some deeper help. The shutdown brought out layers of emotions from me, feelings of being displaced. I am a Black man who is always an advocate for therapy. I think it's so necessary in order to keep us healthy during challenging moments. I'm happy to see more churches adding therapists [and] grief counselors to their staff[s].
Where did the idea for "Good Words" originate?
Sony approached me with the opportunity initially and we've been working on this for around a year. We landed in a place where culture and faith have an intersection and these individuals that have a voice in popular culture are able to share their stories — many times people don't know that the wind behind many of their moves is because they are believers.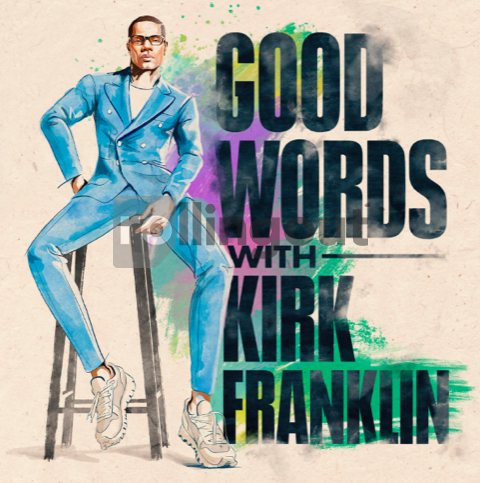 Many have accused the Christian community of being eerily silent during the call for racial justice we all witnessed being magnified over the last year. Where do you see your responsibility as a Christian when it comes to racial inequality? 
The tenents of my Christianity require me to be engaged in defending any marginalized group of people. My faith demands that I be at the core of that conversation and in bringing solutions. The teachings of Jesus Christ cannot just be for the hereafter, they have to be relevant and viable for the here and now. I'm not saying Christianity is supposed to be this reimagined NAACP. We are to not only build people's souls but also water people's spirits.
What do you say to people who feel religion has been used to excuse systemic racism against and oppression of African Americans?
There is no doubt that the weaponization of Western Christianity did not portray the true teachings of Jesus Christ. That is an acknowledgment that has to be loudly addressed within our places of worship on both sides of the aisle, from the conservatives, liberals, evangelicals, etc. How Christianity was weaponized against slaves during the transatlantic slave trade and colonialism needs to be addressed. While at the same time, I think we need to shed light on the fact that Christianity was alive and well in parts of Africa two centuries before the transatlantic slave trade. There were Black men that were the founders of this teaching dating back before Constantine.
Have you ever felt like you had to be a representative for Christianity to mainstream culture?
The idea of an individual being an anomaly is very disappointing. Christianity should not be this limited type of elitist club, VIP type of fraternity or sorority that only a few are able to maneuver in. I'm for everybody and Jesus is for everybody. I don't subscribe to exclusivity when it comes to faith. God is the God of the world and that includes all of us.
Kirk Franklin's "Good Words" podcast is available on Apple Podcasts.
Images by Sony Music Entertainment / RCA Inspiration