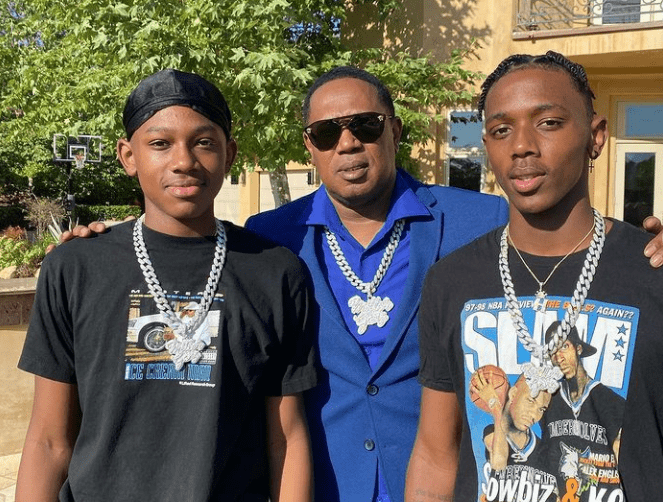 Master P is making generational wealth a priority in his family and has secured a $2 million endorsement deal for his 19-year-old son Hercy Miller. A deal had already been in the works, but P was waiting for the new NCAA rules to go into effect allowing college athletes to profit from their images and reputations which went into effect on July 1. According to Master P, the agreement with Web Apps America is a four-year, $2 million deal.
"It's a $2 million deal and it's incredible. It's gonna change the way college athletes want to stay in school so this is a four-year deal, but I'm proud of my son for going to an HBCU and this is like playing in the pros now. He worked so hard. This is a blessing and they say when you do right, blessings will keep coming to you," Master P told TMZ.
"He's been doing right, he's an A student and that's why this company did this because they wanted to deal with a student-athlete from an HBCU and when they researched him he was the top [HBCU] athlete … so this is incredible. Shout out to American App for believing in him and this is going to open the doors for so many athletes now," the No Limit CEO continued.
Miller revealed to TMZ that he also plans to give back to his new community in Tennessee when he starts in the fall. The 19-year-old committed to HBCU Tennessee State University in March and is stepping up early to be a role model.
"I signed a deal with an American App technology company. Like my dad said, it's a blessing. I'm [going to] start by giving back to the community and everyone around me. I got a camp on July 21 where I'm giving back to the kids and giving out school supplies," the rising basketball star added.
Miller still plans on having a little fun with his own money and revealed he's buying a Tesla in the next few months. P also explained that all student-athletes must take a financial literacy course as part of the Name Image Likeness program.
Check out the interview of Hercy and Master P discussing the expanding of the Miller empire on the next page.