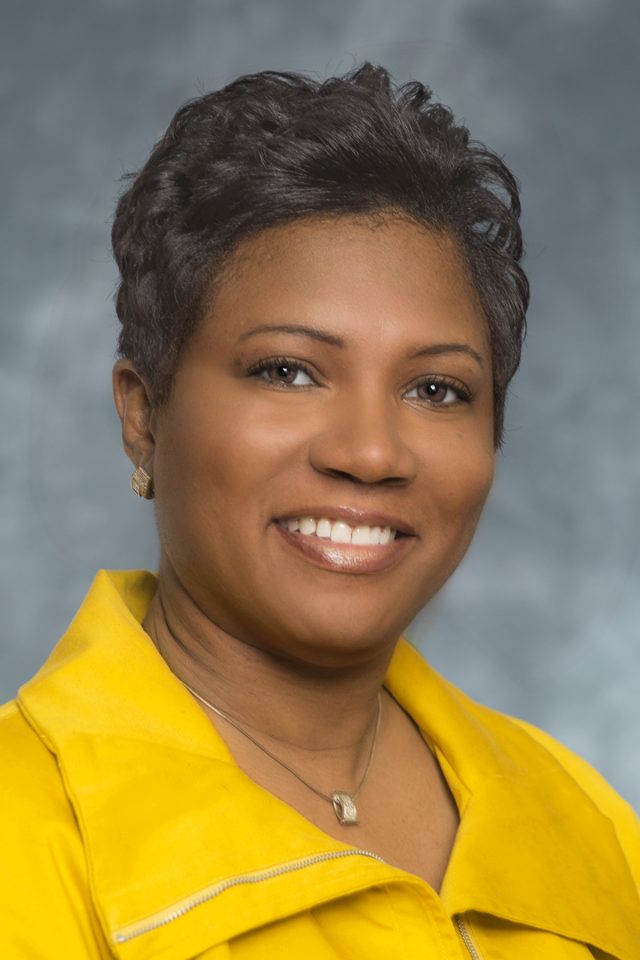 With 14 years of wealth-management banking experience under her belt, LaShawn Jimenez plays an invaluable role as a trust advisor at Comerica Bank. She is responsible for managing clients with a net worth of $1 million and higher and provides her clients with the highest quality service that a trust provider can give. She also takes pride in volunteering with several organizations, including Tutor-Mate, My Brother's Keeper organization and The Tarence Wheeler Foundation, whose mission is to "alleviate all non academic barriers, because powerless kids need powerful friends." Jimenez also mentors youth-aged children through school systems in the metropolitan Detroit community and the Triumph Church Community Foundation. She serves as the chair of the Michigan African American Business Resource Group and a leader on the women's business resource group at Comerica Bank as well.
Rolling out recently spoke with Jimenez to learn more about how she values teamwork, her take on the impact of networking, what motivates her and more.
Why is teamwork important in your field of work?
Teamwork is important because it is selfless and creates relationships while working toward one goal but maximizing individual strengths.
Describe your networking style and share some of your best networking tips.
My networking style is to be sincere and genuine. Be confident but never arrogant. Get to know the person while building a relationship. Always remember that relationships are the key to strengthening any business connection. Stay knowledgeable, share information, and show up.
What are three of your favorite quotes that motivate you?
"Every great dream begins with a dreamer. Always remember, you have within you the strength, the patience, and the passion to reach for the stars to change the world." — Harriett Tubman.
"I am where I am because of the bridges that I crossed. Sojourner Truth was a bridge. Harriet Tubman was a bridge. Ida B. Wells was a bridge. Madame C. J. Walker was a bridge. Fannie Lou Hamer was a bridge." — Oprah Winfrey
"Live each day knowing that God created one me to make a difference and be great! Don't forget where I came from, nor be ashamed of what I look like or who I am and NEVER be apologetic of my steps to elevation to make a difference while headed to my success!" — LaShawn Jimenez
What would you define as your life's mission statement?
Stay God-fearing and living in my purpose to inspire others while making a difference through building relationships, education, elevation and staying committed to one goal in being the change.
Name your two favorite vacation destinations to relax and recharge.
I have many favorite vacation destinations but two are Puerto Rico and South Carolina. Puerto Rico because it is beautiful, full of diversity and very relaxing. South Carolina because my Bigma, which is a part of my foundation, lives there. She hugs me, refuels my soul with her energy, strength and good ole' soul food. Then, she reminds me that with God I can continue to conquer all.