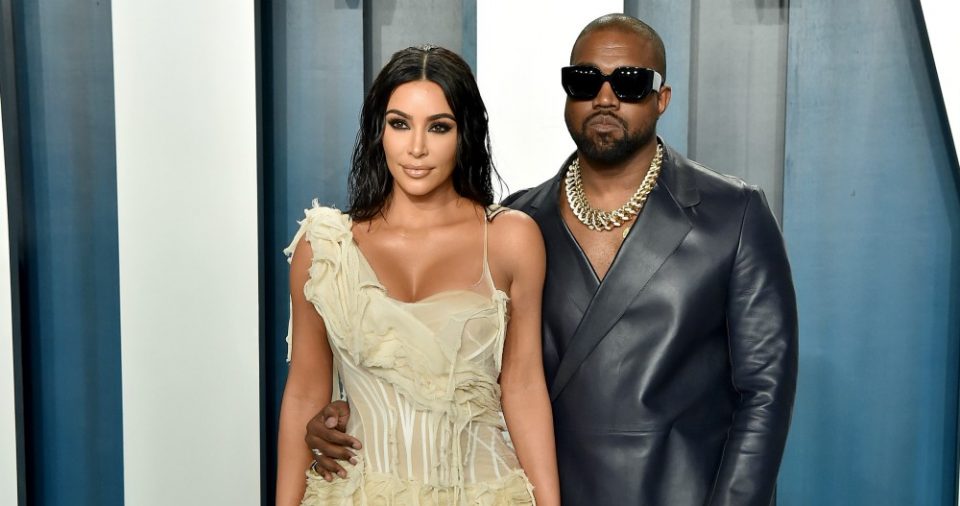 Many pop-culture experts and fans have been openly speculating on how Kanye West really feels about his wife Kim Kardashian West now that the power couple is embroiled in a divorce.
Now we know.
With the release of Kanye West's long-anticipated album Donda — finally! — fans are getting a glimpse of Yeezy's state of mind that may have played a major role in the implosion of their seven-year marriage.
Despite the fact that Kardashian, 40, made it a point to attend all three packed-out stadium listening parties this past summer, Kanye throws a lot of shade at his estranged wife in his music.
In the song "Lord I Need You," Kanye seems to strongly insinuate that Kim K was unfaithful during their marriage.
When you said give me a ring, you really meant a ring, huh?
Turned out to be more than just a fling, huh?
Three hours to get back from Palm Springs, huh?
Who you know spend an hour in Walgreens, huh?
It is noted that Kim K's mother, Kris Jenner, owns another home in Palm Springs, California, a 100-mile drive east of Los Angeles. 
Yeezy, 44, also alludes to the substantial erosion of their once-thriving sex life with these lyrics.
We used to do the freak like seven days a week
It's the best collab since Taco Bell and KFC, uh
Moreover, Kanye discussed his weariness over ceaseless complaints and badgering that disrupted his peace during the balance of their marriage.
Too many complaints made it hard for me to think
Would you shut up? I can't hear myself drink
Startin' to feel like you ain't been happy for me lately, darlin'
'Member when you used to come around and serenade me, woah
But I guess it's gone different in a different direction lately
Tryna do the right thing with the freedom that you gave me (Wheezy outta here)
In the end, Kanye does accept some responsibility for his role in the erosion of love and trust in the marriage. He knows that he could have devoted more time and love to the homefront. Check the lyrics from Hurricane also on the album.
And I know what the truth is, still playin' after two kids
It's a lot to digest when your life always movin'
Architectural Digest, but I needed home improvement
Sixty-million-dollar home, never went home to it