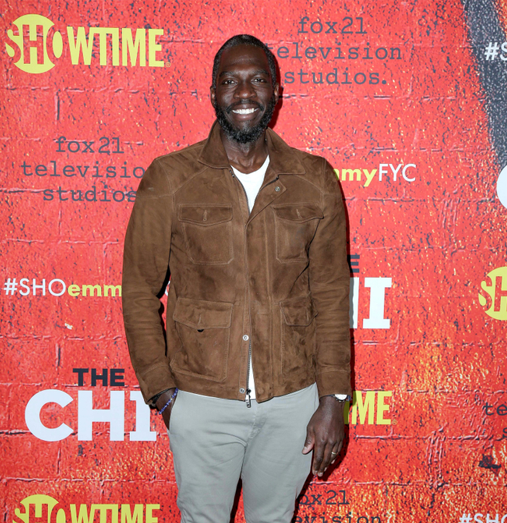 The 1999 blockbuster film, The Wood, which starred Omar Epps, Taye Diggs Richard T. Jones, Sean Nelson, Trent Cameron and Duane Finley, is getting a reboot.
The coming-of-age drama has been greenlighted for a pilot order at Showtime. Rick Famuyiwa who co-wrote and directed the original film, will direct the pilot and will also serve as an executive producer. The Wood is a semi-autobiographical account of Famuyiwa's childhood growing up in Inglewood, California.
Since breaking out with The Wood, Famuyiwa has gone on to make his presence felt in Hollywood, as he's currently an executive producer and a director of "The Chi" and directed 2015's Dope starring Shameik Moore, A$AP Rocky and Quincy Brown. Justin Hillian, a writer on "The Chi" and "Snowfall," has been tapped to pen the script as well. Hillian has been the showrunner on "The Chi" since the series premiered on Showtime and earned a Black Reel Awards nomination for Outstanding Writing – Drama Series for his work on "Snowfall." The reboot's synopsis will tie back into the movie as well, according to Deadline.
"The Wood is an honest look at friendship and dating from the perspective of three young Black males born and raised in the gentrifying L.A. suburb of Inglewood, fondly referred to by locals as the City Of Champions. The trio's struggles to balance fatherhood, ambition and loyalty force them to question if they are growing apart … or closer together. With a knowing nod back to the characters of the 1999 film on which it is based, this romantic comedy showcases the humor and heart of young Black men and women trying to navigate life, love and likes on the 'Gram," the synopsis reads.
Showtime made the announcement about The Wood's return during The Television Critics Association presentation last week and further revealed that the reboot will make some slight changes too, as the new version will be a comedy when it airs.