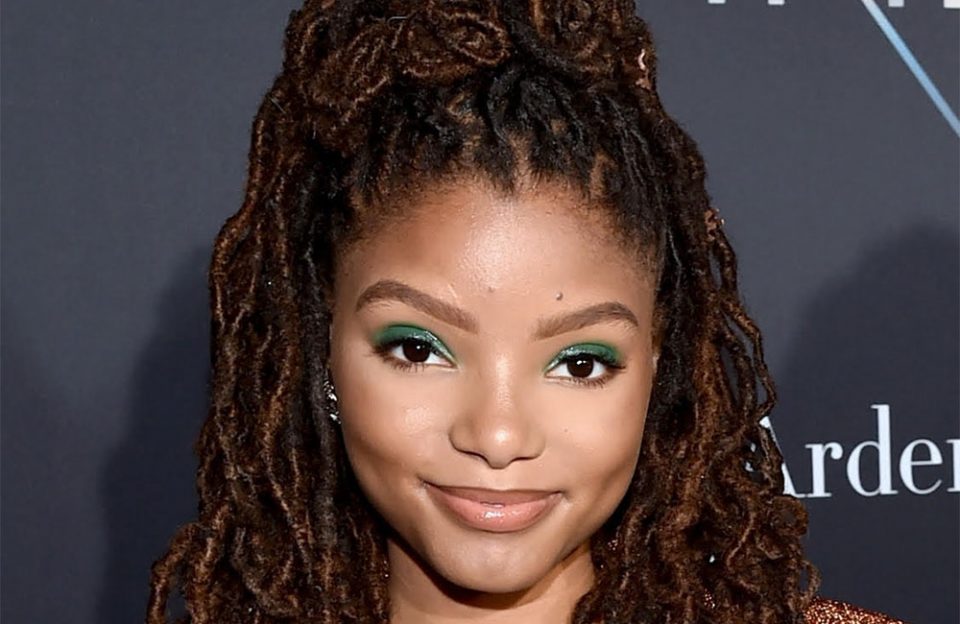 Halle Bailey's outfit screamed "Have Mercy" on the red carpet at the MTV Video Music Awards on Sunday, Sept. 12, 2021.
Just two days after Chlöe Bailey set popular music on fire with her sizzling video, "Have Mercy," featuring twerks and scantily clad women, it was her sister Halle who had fans screaming the words with her titillating white dress that revealed her voluptuous physique.
Both halves of the successful Chlöe x Halle music duo arrived together at the Barclays Center in Brooklyn, New York, hours before sister Chlöe Bailey shut down the VMAs with her performance on stage with her new solo single "Have Mercy."
Before the awards, however, it was the other sister, Halle Bailey, who shot to the top of trending topics with her revealing white gown.
.@ChloeBailey & @HalleBailey arriving at the #VMAs together makes my heart SOAR!! 😭 ❤️ pic.twitter.com/gi0XFtWhyO

— MTV (@MTV) September 12, 2021
Chlöe Bailey represented strong as well in a silver dress as she accompanied her sister on the carpet. It was later on that night that Chlöe Bailey had jaws agape with her barely-there, one-piece pink outfit.
Check out the social media responses to Halle Bailey's white dress.
whoever put chloë in that outfit deserves jail!!! halle looks mesmerizing though pic.twitter.com/GAXeOJ8AVr

— fab 🚀 IS SEEING TAYLOR (@repnostalgia) September 12, 2021
https://twitter.com/melodynextdoor/status/1437193238184484865
Cmon Halle!! That dress is everything! 🥵 #HalleBailey #VMAs pic.twitter.com/hsL0KTcymF

— The Crowd Updater (@TheCrowdUpdater) September 13, 2021
halle's outfit is stunning pic.twitter.com/LqteBDFN6I

— mario (@mariosdehaan) September 12, 2021
Halle and Chloe Bailey arrive at the #VMAs

See all the red carpet looks: https://t.co/8CT7vwJ5Wd pic.twitter.com/bEBfWDocJJ

— VANITY FAIR (@VanityFair) September 12, 2021
Halle understood the assignment. #VMAs pic.twitter.com/dIc4Oo2Eoy

— Cloud9ineDreams💫 (@Cloud9ineDreams) September 12, 2021
https://twitter.com/ELLIMARAJ/status/1437199644912754688