Kirk Franklin's son Kerrion Franklin turned to social media to accuse his mother of assaulting him.
This accusation was lobbed at his mother, Shawn Ewing, just months after Kerrion Franklin accused the gospel legend father of being verbally abusive toward him.
Kerrion Franklin, 33, fired up Instagram Live to try to show that his mother was mishandling him while another woman was present to attempt to get the son some help at the local hospital.
"I'm being abused right now. I'm being assaulted by my own mother. This is on live," Kerrion Franklin said, according to the celebrity blog The Neighborhood Talk, which reposted the video.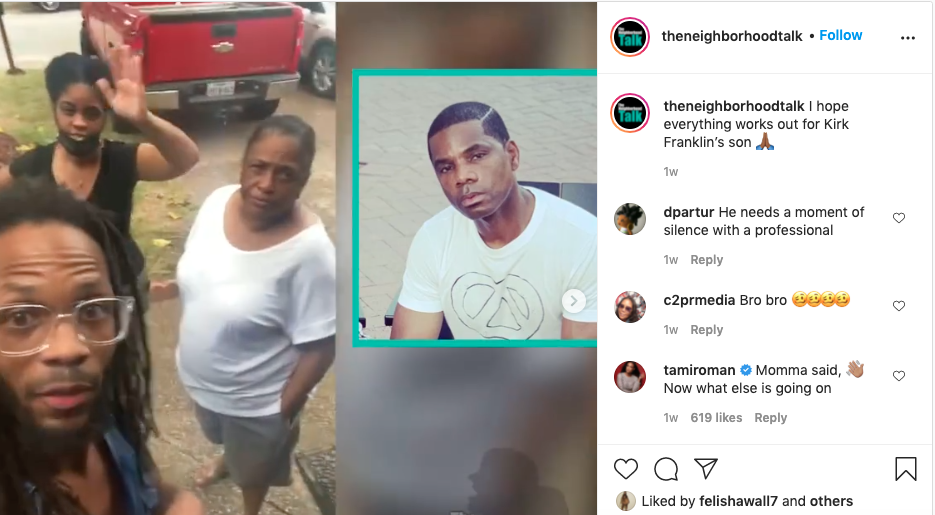 Franklin turned the camera phone toward his mother, who waved to show that she was not abusing her son. 
"I'm going on live right to make sure I'm protected," Franklin continued. "They [are] trying to take me to some hospital. This [is] crazy."
Ewing then told Kerrion Franklin: "You're always looking for attention."
Kerrion Franklin retorted, "No, I'm looking for protection."
"She's trying to take me to a hospital, but she don't have no bond, no business with me. No relationship. This is crazy," Franklin said. 
Many may recall how the eldest son lobbed accusations at his father of "manipulation and abuse" back in May 2021. Kerrion Franklin leaked a profanity-laced phone call he had with his father that immediately went viral.
Kirk Franklin, 51, apologized to his fan base and explained that their relationship has been volatile for many years. 
"For many years, we have had a toxic relationship with him as a family," Kirk Franklin said on Instagram. "We've tried through many years, through counseling, through therapy to try to rectify this private family matter."