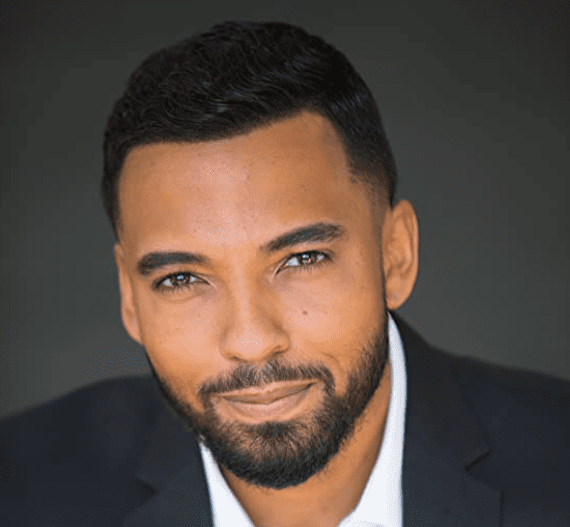 Christian Keyes, an accomplished actor, writer, singer and producer who is currently appearing in "The Rookie," "The Boys," and most recently, the TV adaptation of his novel for the BET+ series, "All the Queen's Men." The veteran of 40 stage productions, over 1,200 theatrical shows, and live performances in front of more than four million people while touring the country with national stage plays and musicals, Keyes joined rolling out to chat about the details of his newest endeavor, "All the Queen's Men," the first project Tyler Perry has allowed others to write for.
Tell us all about this new series called "All the Queen's Men."
"All the Queen's Men" is based on my novel, Ladies Night [that] came out in 2014. I got a lot of noes since 2010 when I wrote this series. Eventually, it landed where it was supposed to, Tyler Perry Studios. This is the first project that he let somebody else write and create. And I'm grateful that he was gracious enough to trust me to do it, and that I've done enough interviews and had a few dozen consultants to talk to about the dancing world — managers, owners, dancers, promoters — anything that encompasses that world. And we built a story around this amazing, unapologetically feminine boss lady. And, she's really just a businesswoman with a big heart. She takes care of a lot of people, but I wouldn't advise that you cross her because you could end up buried somewhere close by.
There are a few scenes where women objectify men. Was that intentional? 
[In most gentleman's clubs] there is usually a male promoter, a male manager, a male owner. And so I wanted to turn it on its head and have her playfully objectifying them.
So in what capacity do you write? How does the writing process for the series work?
I originally wrote and reworked the pilot until Tyler Perry Studios figured that it was in a place where we could shoot. And then, they'll give you notes that it's always developing even the night before we shoot some stuff. You have to be flexible as a writer, but I am the creator of the show, the writer, the author of the book that it was based on, and I probably wrote 70 or 80% of every episode, except for the last one, the 10th episode. I didn't write on that one at all. But it's still crazy and amazing.
How was Eva Marcille cast? Was it a perfect fit for you?
She was one of the most important pieces on the chessboard that we had to place because we needed to cast around her. That is what's important to me as a content creator, I always want to display all the beautiful shades of melanin because it hasn't always been this way I want to make sure that everybody's important.