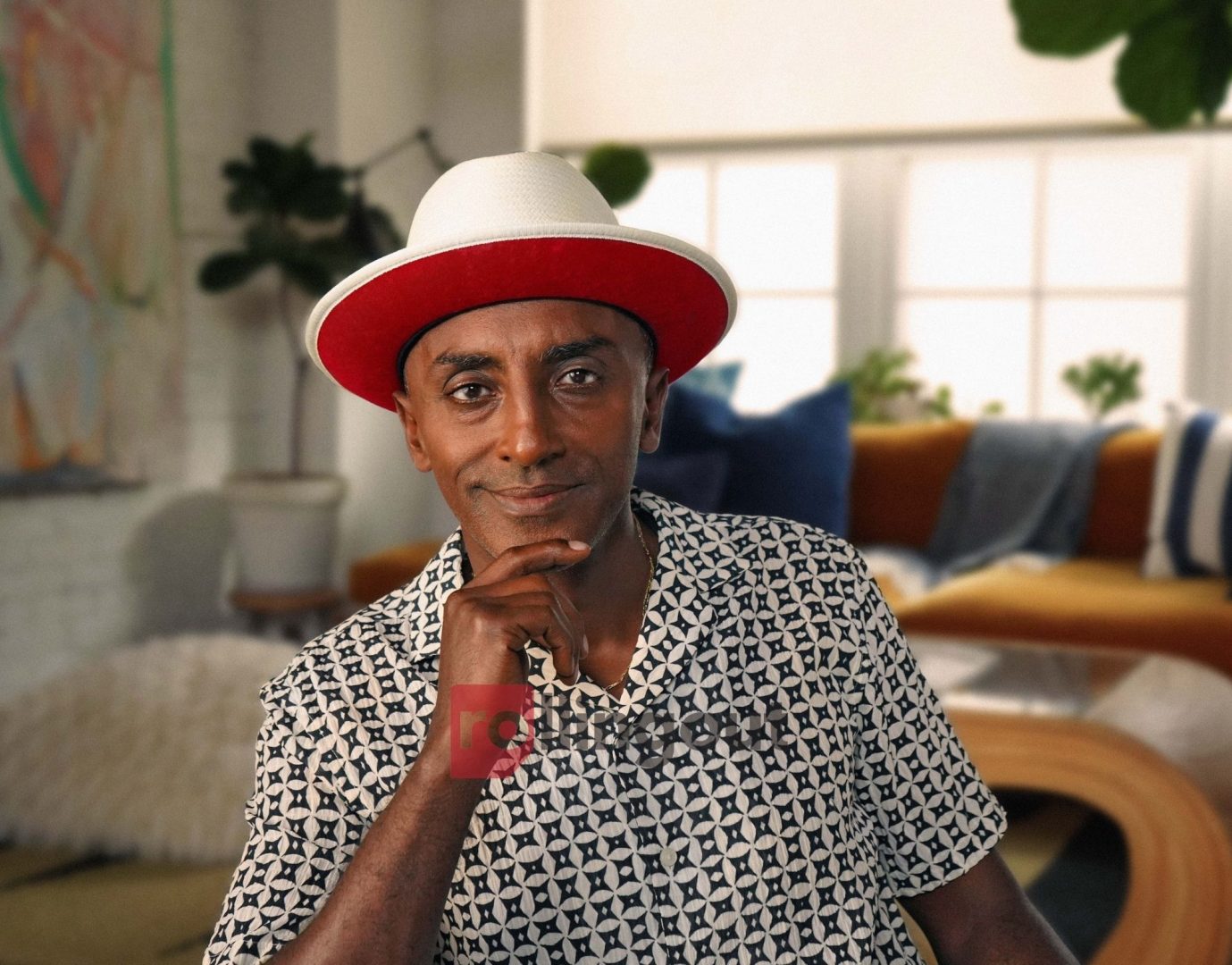 World-renowned award-winning chef, restaurateur, author and TV personality
Marcus Samuelsson
is always chasing flavors. From very meager beginnings of literally being born in a hut, inside a very small village in Ethiopia, Africa, Samuelsson's life trajectory has been on an upward trend for the majority of his life. After his birth mother died, Samuelsson was adopted by Swedish couple Ann Marie and Lennart Samuelsson in his early childhood years. It was during those formative years in his Swedish home that he developed an appreciation for cooking. He learned how to appreciate fresh and local food from his adoptive Swedish grandmother, Helga, who taught him how to pickle fresh vegetables, make meatballs, ginger snaps, cookies and jam. He also credits his Ethiopian family with teaching him that spices are the key element that drive taste in Ethiopian dishes. He's inspired by his cultural roots and the way the people of Ethiopia lead their lives, their sense of community, and their drive. "Their drive inspires me to work as hard as I can to take the knowledge I have about food and share it with those who want to learn how to prepare fresh, affordable meals," he says.
Samuelsson moved to New York at 24, with only $300 in his pocket. His adoptive father convinced him that it was the best move for him to make if he ever wanted to own a restaurant. In New York, Samuelsson hit the ground running. In a very short amount of time, he became the executive chef at the acclaimed Swedish restaurant Aquavit, and also became the youngest ever to receive a three-star restaurant review from the New York Times. Despite experiencing a minor stumbling block after opening his first restaurant, Merkato 55, which closed in its first year, Samuelsson found the courage to try again. He learned from his mistakes and poured his experiences into opening his first Red Rooster restaurant in Harlem. Today, Samuelsson is the proud owner of the Marcus Samuelsson Group, which boasts 13 restaurants worldwide.
With a couple of new TV shows on the horizon, "Top Chef Family" and a YouTube series titled "My Original Recipe," a partnership with Ben's Original™ that will focus on chefs' stories, Samuelsson continues to bless the world with his talent and artistry by serving up plates of love.
Rolling out spoke with the esteemed restaurateur and chef to learn more about the value he places on mentorship, how he dealt with fear amid the pandemic, his upcoming TV shows, his partnership with Ben's Original™, plus so much more.
Let's talk about access. What does access look like for a world-renowned chef like you?
When I came to New York, I had a couple of people that looked out for me. One was an iconic chef from New Orleans, her name was Ms. Leah Chase, of Dookey Chase's Restaurant. She said to me, "… Keep aiming high, keep pushing, don't close the restaurant on rough days, stay open, keep teaching." And I still have Ms. Leah's chants in my head, because she was always on me. Without mentors, I wouldn't even know what access was.
Talk more about how Leah Chase guided you in your journey.
Mentors like Ms. Chase guided me to an unknown place, and when I got there, I realized this was what she was talking about. She was pushing me because she saw something in me that I didn't see myself at that point.
Now when I work with kids [and mentor] and young chefs in their early 20s, they don't know what their journey is going to be about. But if you're passionate about it and you're willing to work hard, chances are someone is going to see you and take a chance on you.
The pandemic hit the restaurant industry like a ton of bricks. How did you deal with that and how do you face your fears?
First, be honest with it, think about it, then process it. There were days when I had to walk around the block one more time because I wasn't ready to face the music. Then once I had that extra 20 minutes to think about it, [a plan came into play].
Then also, it was knowing that I had a team that needed to work and wanted to work and we knew how to do it safe. Then there were partners. World Central Kitchen came in and we worked together and served over 250,000 meals, in both Miami and New York.
When you know that you're not alone, [it helps]. I knew that I had a job to do, and my staff had their jobs to do, [so] collectively, we started serving our community, including first responders. Together, we did something.
What have you learned and what have you grown in, as it relates to mental health, to help you make it through?
My family and having a 5-year old kid around have helped me, [especially] last year when I was very nervous [about the pandemic]. Also, I would say having the chef community around. We call each other every day. We share our struggles so we don't sit with it. So, everybody belongs to some type of community, whether you're a veteran or a teacher, and we are very close. One of my very dear friends called me and told me that the only way to get out of this pandemic is to call two chef colleagues every day because we need to connect. How do we problem solve and how do we support one another? And that became very, very important to me.
Tell us more about your important partnership with Ben's Original™ and your upcoming TV shows.
"Top Chef Family Style" is coming out in a couple of weeks. Also, with my Ben's Original™ partnership, we are focusing on sharing and telling our stories. We're working for inclusivity and also equality in the hospitality industry. We share stories, talk about inclusion, and a lot of different things in our space. We're also talking about the fact that Ben's Original™ is committing $4.5 million over the next five years toward inclusion and diversity, which is really big. They're setting up a scholarship fund as well, which I think is so important as well.
When I can lend my voice and my know-how in cooking, and partner with a great partner like Ben's Original™, I'm really excited about that.
Continue to the next page to watch the interview in its entirety.
Photo courtesy of Ben's Original