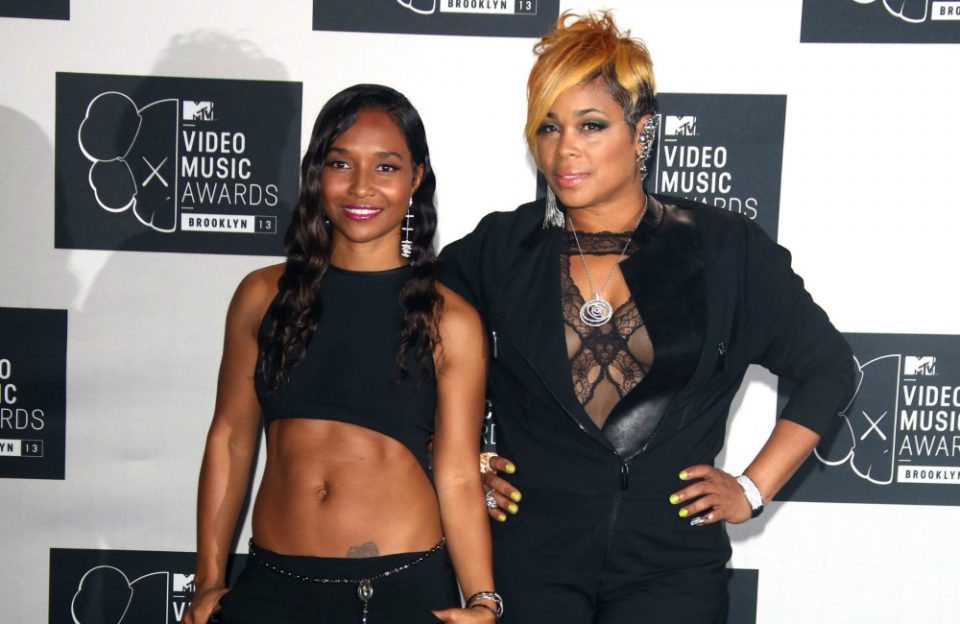 TLC's T-Boz recently suffered an allergic reaction that caused a few hiccups in their current CrazySexyCool tour. The raspy-voiced singer born Tionne Watkins also suffers from sickle cell anemia and announced several concert date changes because of her reaction to cigarette smoke. The group announced the immediate changes to ticketholders through their Twitter account on Oct. 2.
"TLC has rescheduled the Saturday, October 2nd show at the Smart Financial Center in Houston, TX to Monday, October 4th. Due to extreme cigarette and recreational smoke being present backstage at a previous show, T-Boz suffered an allergic reaction. The group has always enforced a strict no smoking policy at their shows in an effort to prevent any health-related issues for the group and/or crew," the message read.
TLC posted a second message as well announcing that their Oct. 3 performance in Irving, Texas, was rescheduled to Oct. 5.
TLC kicked off their Celebration of CrazySexyCool national tour on Sept. 3, 2021. This year marks 27 years since they released their diamond selling opus CrazySexyCool which has sold over 10 million units to date. The album included the platinum-selling singles "Creep" and "Waterfalls" which elevated them to pop stardom. Fellow multiplatinum-selling group Bone Thugs-N-Harmony are accompanying the ladies out on their trek as well.
Thankfully, T-Boz seems to be on the mend and their remaining tour dates with Bone Thugs listed below are still intact.