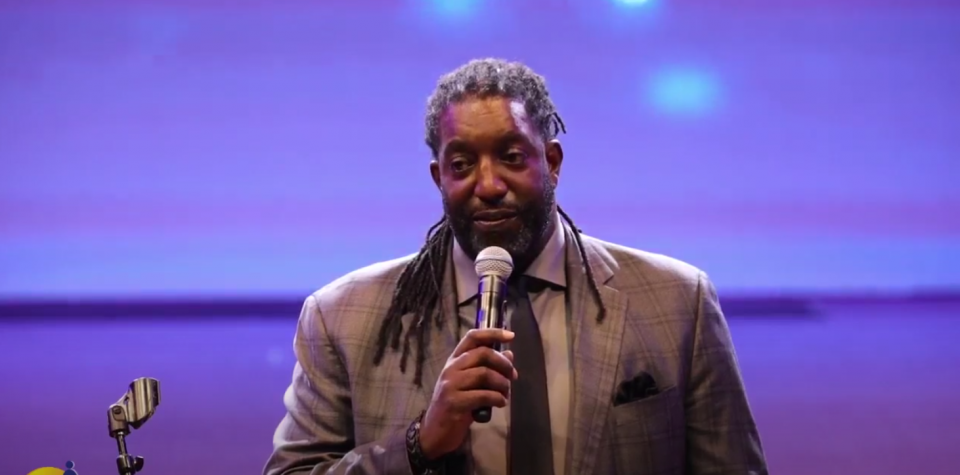 In honor of September being National Recovery Month, the Detroit Recovery Project held their annual Recovery Month Prayer Breakfast, at Second Ebenezer Church on Sept. 15.
The Detroit Recovery Project is a private, nonprofit organization dedicated to supporting recovery that strengthens, rebuilds and empowers individuals, families and communities who are experiencing co-occurring mental illness, and substance use disorders. With service delivery centers and recovery housing in both Detroit and Highland Park, Michigan, this organization currently provides programming to more than 3,000 people affected by substance abuse annually. They offer services including life skills workshops, recovery management workshops, recreational activities, support groups, educational and GED support, employment support, housing support, information and referrals.
Detroit Recovery Project's CEO and founder, Andre Johnson, was in attendance as well. Johnson was a street drug dealer before he also fell victim to an addiction to drugs and alcohol. After receiving help from two treatment centers and a transition home, he set off on a mission to help those who suffer from the disease of addiction.
The program featured prayers of hope, unity, and recovery by Pastor David McAdoo, Pastor Charles Christian Adams, Rev. Myra Tyler, Second Ebenezer's Bishop Edgar Vann, and more. Musical selections were also rendered by Kim Butler.
The keynote speaker was Kwame Kilpatrick, who formerly served as a Michigan state representative in 1996 as well as two terms as mayor of Detroit in 2001 and 2006, making him the youngest mayor in city's history. Following several convictions, he was later incarcerated. Kilpatrick uses his knowledge and life experiences now in his roles as an ordained minister, motivational speaker and certified character coach.
Johnson closed out the event thanking all for the "Black excellence" on the program.