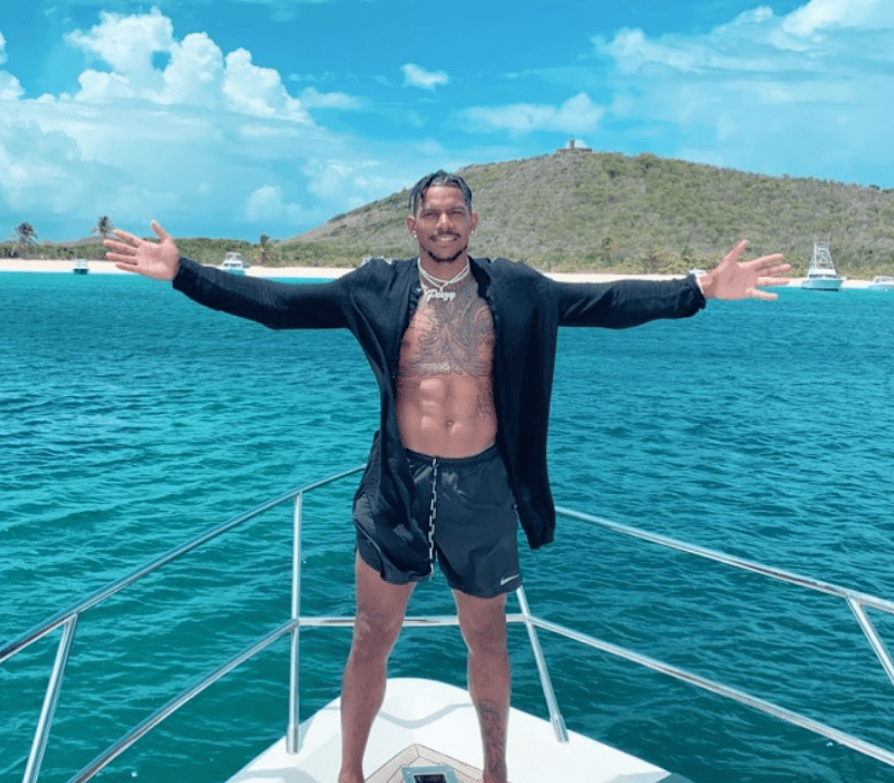 Former NFL quarterback Terrelle Pryor's volatile relationship with his girlfriend has returned to the headlines after he was arrested for allegedly slapping her and throwing pumpkins at her car following an argument.
According to the police report obtained by Pittsburgh Action News 4 and ABC 6, Pryor was arrested on Wednesday, Oct. 6, 2011, and charged with a "misdemeanor count of simple assault, and summary offenses of harassment and criminal mischief" for reportedly striking Shalaya Briston and contacting her nearly 80 times in one night. 
Police also said Briston sustained a bruise over her left eye in the fracas in Penn Township, a 25-mile drive southeast of Pittsburgh. 
When the woman tried to get into a vehicle to leave, police say Pryor threw a deck chair at her and eventually threw pumpkins at her windshield, causing damage to the windshield

— Jim Madalinsky (@JMadPGH) October 6, 2021
Sports fans will recall that Pryor's girlfriend allegedly nearly stabbed him to death in November 2019 following a night of drinking, arguing and fighting after returning home from partying in the downtown Pittsburgh area.
This time, Pryor and Briston had been out drinking at a local bar. The court documents state that Pryor returned home while Briston continued on to another bar. While at home, Pryor reportedly called Briston over 50 times and texted her 30 times but she did not respond.
When Briston finally returned home, she stayed outside for "fear of Pryor," the report stated. Pryor stormed out of the home and reportedly confronted Briston, shoving her and slapping her. When Briston tried to flee, Pryor allegedly threw a deck chair at her and also threw pumpkins at her Mercedes Benz, damaging the windshield.
When officers arrived on scene and observed Briston's injuries, Pryor was placed in custody. He was booked in the county jail and released on $100K bail.
#Update: We just received some of the details regarding the Pryor arrest. Court documents say Pryor shoved a woman and smacked her across the face with an open hand, causing an injury to her left eye during an incident last night in Penn Twp.

— Jim Madalinsky (@JMadPGH) October 6, 2021
This episode pales in comparison to the nearly deadly 2019 episode between Pryor and Briston, where she fought off his punches by allegedly stabbing him and very nearly killing him.
When the woman tried to get into a vehicle to leave, police say Pryor threw a deck chair at her and eventually threw pumpkins at her windshield, causing damage to the windshield

— Jim Madalinsky (@JMadPGH) October 6, 2021
#Breaking: Terrelle Pryor just walked out of the Westmoreland County. I asked him what happened last night and some of the details. He said "nothing like that happened" on his way out. pic.twitter.com/2wr4oCIdg2

— Jim Madalinsky (@JMadPGH) October 6, 2021