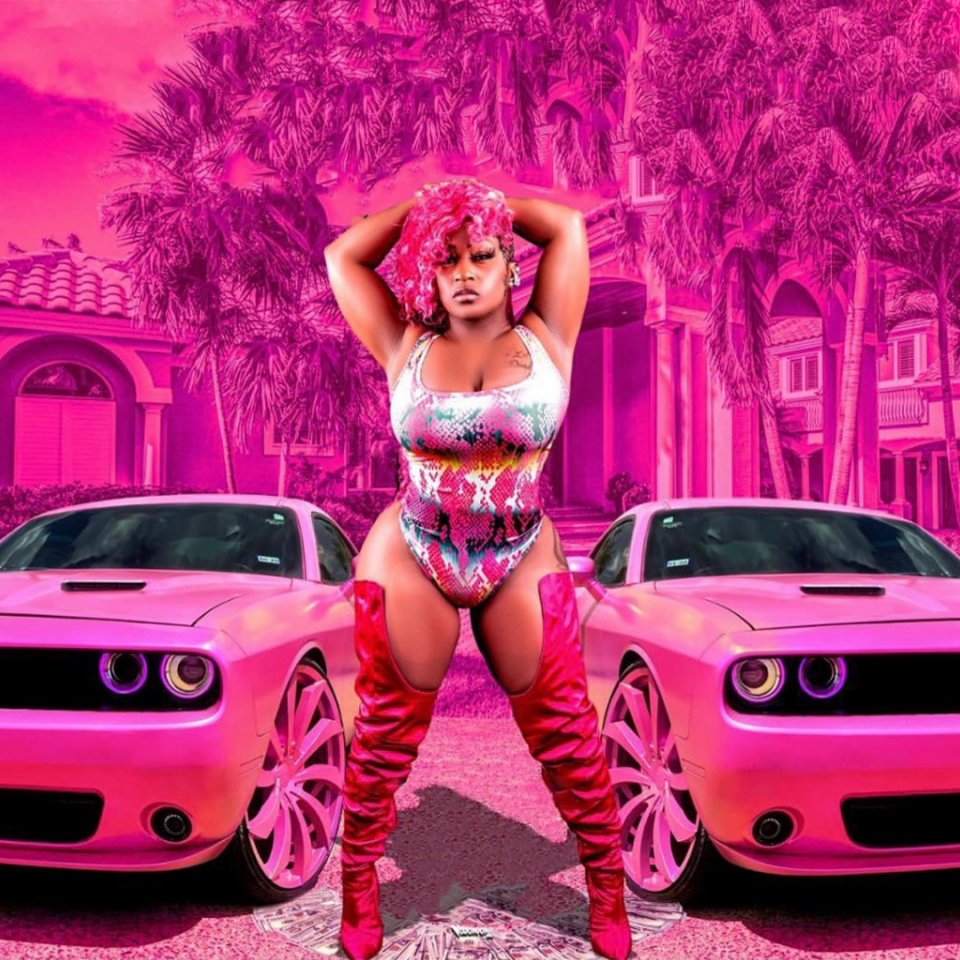 The music industry has seen a surge in female rappers over the past decade and you can add Da Pink Celebrity to the growing list. Although she may be new to you, Da Pink has been a fixture on Houston's hip-hop scene for over a decade and her 469K Instagram followers can attest to that. These days Da Pink is using her voice to empower and inspire women through her Pink Stunna Car Club and with her latest single "She Don't Like Me" continuing to climb the streaming charts, it's clear that she is here to claim her seat at the table.
What led you to music? 
My love for music began when I joined the D.A.R.E. program in elementary school. A few of us girls created a rap for one of the school events and I fell in love with performing. Throughout my earlier career, the focus was freestyling. I received a lot of buzz in the streets but nobody wanted to sign me. The realization set in that my success was solely up to me to make my career happen so I created my own platforms and started financing my projects.
Continue reading on the next page.