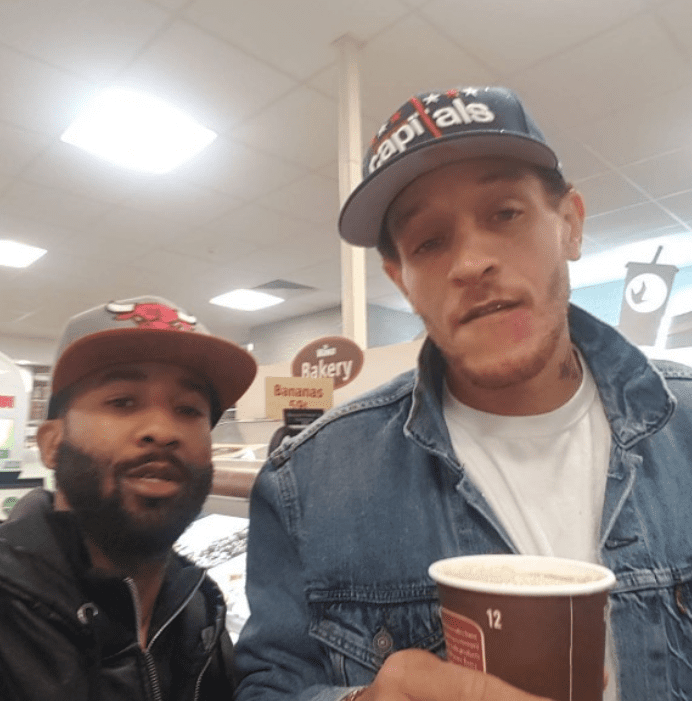 Former NBA star Delonte West was arrested Tuesday night (Oct. 19) after an incident with Florida police. West, who has history of battling alcohol and substance abuse, which derailed his basketball career, was arrested after banging on the doors of the Boynton Beach Police Department while carrying two open containers of alcohol. He was charged with resisting an officer without violence, disorderly intoxication and having an open container before being released on Wednesday morning after posting bail.
According to a police report obtained by WPTV Channel 5 News, West complied with the orders of the arresting officers after one pulled out a Taser, though he remained "belligerent, and screaming profanities and obscure rants." The former shooting guard was carrying an open can of beer and an open bottle of mango vodka when he was arrested, according to the report.
Delonte West played eight seasons in the league for multiple teams, including the Seattle SuperSonics, Boston Celtics, Cleveland Cavaliers and Dallas Mavericks. He was drafted by the Celtics as a first-round pick in the 2004 NBA draft. The fallen NBA star was diagnosed with bipolar disorder in 2008 and has been homeless at times. Last year, Dallas Mavericks owner Mark Cuban stepped in to help convince West to enter rehab and covered the tab at the Rebound therapy center in Florida.
Cuban picked West up at a gas station last September after pictures circulated of him panhandling at an intersection in Dallas. The "Shark Tank" investor also helped West to reconnect with his mother and previously shared updates of West on the mend and his road to recovery. Before his relapse, West landed a job at the rehab center as well, although his current employment status with the center is not known. West is scheduled to appear in court next month to answer the charges.