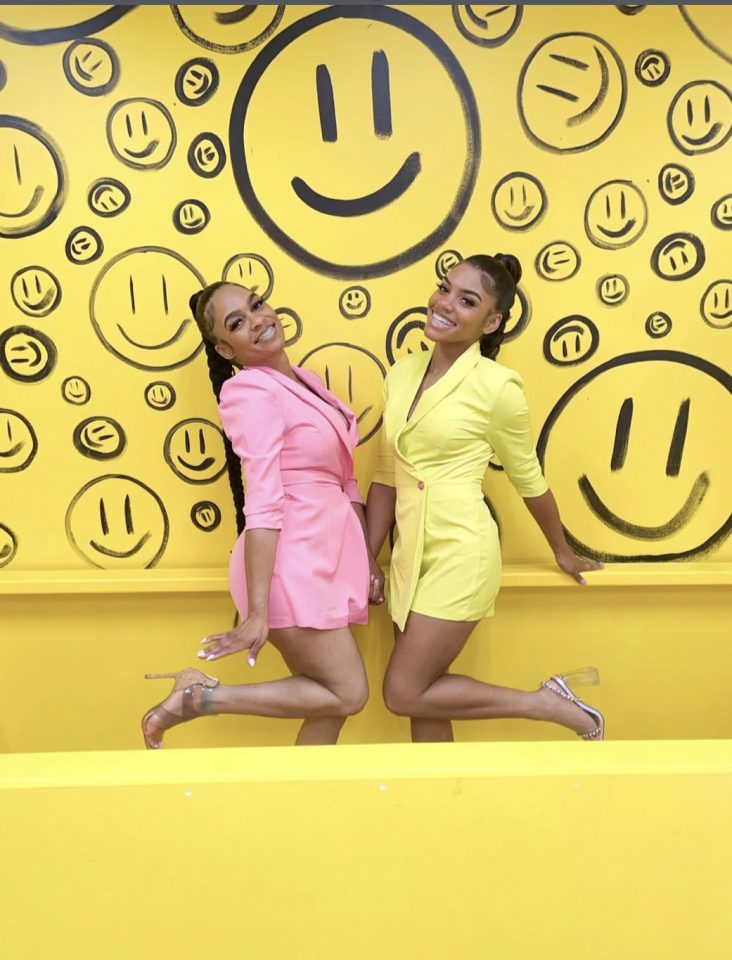 No matter if you're from the Motor City, or simply visiting, the Big D has a new, super-dope, main attraction: The Selfie Museum of Detroit. With a variety of eclectic, fun and energy-vibing scenes, you're sure to have a great time, and capture fun memories.
Mother and daughter duo Kelli Cooke and Jordyn Watson turned their vision into reality in a relatively short amount of time. What started out as a desire to attend a selfie museum for Watson's 13th birthday, turned into a reality of bringing her own selfie museum to fruition by her 14th birthday. With her mom's help and creative vision, the Selfie Museum of Detroit was birthed, and has so much to offer. From scenes of an all-turquoise room including an actual life-sized slide, and a wall that says "Sliding into your DMs," to a two-seat private jet scene with a bucket of champagne and two wine glasses for your toasting pleasure, the Selfie Museum of Detroit is the place to capture your favorite memories. Whether you're on a first date, or capping off a night with a group of  friends, you'll want to ensure the Selfie Museum is on your list of things to do when in town.
What was the inspiration behind The Selfie Museum of Detroit?
Jordyn Watson: Me. I wanted to go to one for my birthday last year and my mom said, "Let's start one, and make our own." We searched around for about a month or two and we got connected with this spot.
How did you come up with various scenes in the museum, particularly those that pay homage to Detroit?
Kelli Cooke: We wanted to make sure that we had something for Detroit, and we'll always have a Detroit scene. The scenes will change quarterly. But we wanted to make sure that when you come to Detroit, we want you to experience some of our culture. … We have one scene that's decorated with Faygo Red Pop cans and bags of Better Made Hot chips. Another scene is a recording booth that has Motown vinyls on the wall. We even have a wall that says "Made in the D." There's another wall that says "It's so cold in the D, but why am I so hot!?" At the end of the day, we're in downtown Detroit, and it doesn't get any better than that. We wanted to make sure that you can feel [the Detroit] experience when you visit the museum.
Continue reading on the next page.