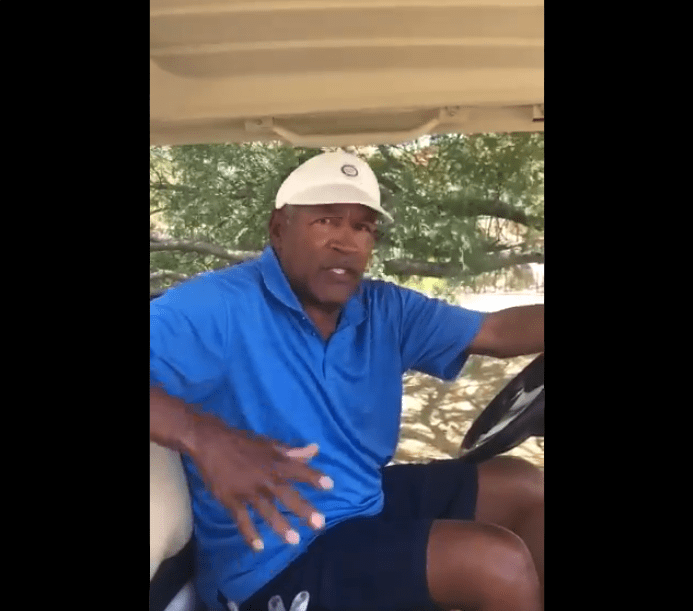 Caitlyn Jenner says resolutely that OJ Simpson told his murdered ex-wife Nicole Brown that he would one day "kill her and get away with it."
Jenner made the statement while appearing on the show "Big Brother VIP" in Australia. 
Nicole Brown and Ronald Goldman were slaughtered at her home in 1994, setting the stage for what would become known as the "Trial of the Century" in 1995.
While talking with her housemates, Jenner said the murder and trial "was an extraordinarily difficult time. Nicole was Kris' best friend, had been for a long time. I was at Nicole's house two days before the murder.
"Obviously he did it and he got away with it, and at one point he even told Nicole, 'I'll kill you and get away with it because I'm O.J. Simpson.' Then Nicole, you know, relayed that onto Kris at one point and, unfortunately, she was right.
Kris Jenner, whom Caitlyn Jenner was married to when she was Bruce Jenner, gave a knowing gesture after the infamous verdict was read aloud, exonerating Simpson of double murder.
"We were at the courthouse, we were watching what was going on in the other room. And even after the not guilty verdict, the first thing Kris turns around to me and goes, 'We should've listened to Nicole, she was right, right from the beginning.'"
Flip the page to read how harshly Jenner viewed Simpson, even before the murders of Simpson and Goldman.