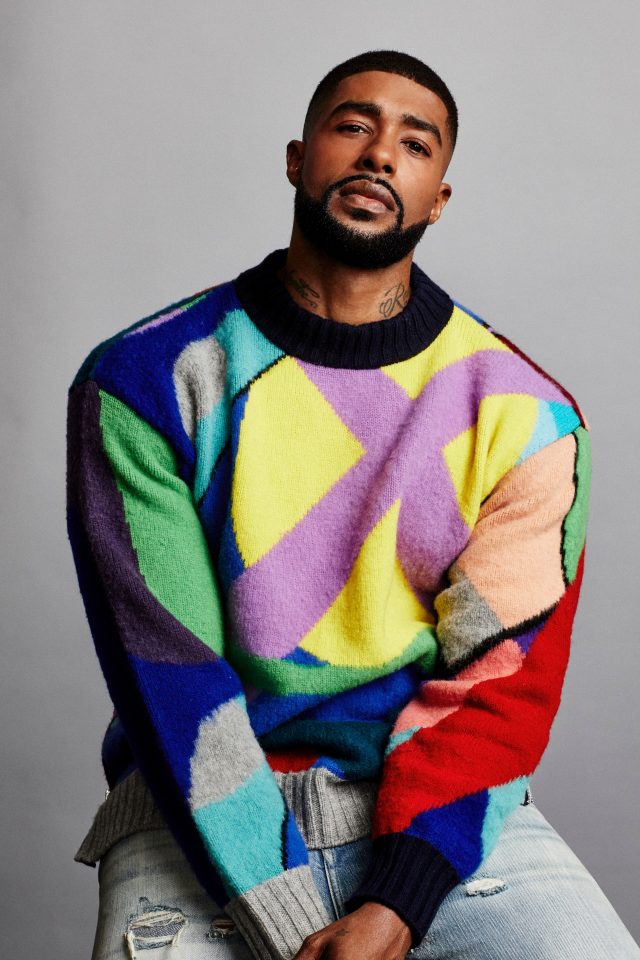 Skyh Alvester Black is a multifaceted entertainer. He is currently an actor, but has roots in professional ballet, and has danced for Beyoncé. Black stated that he was homeless before his roles on Tyler Perry's "All the Queen's Men" and "Sistas," couch-surfing with various friends. He shares an extremely close connection with his grandmother who raised him. Black emotionally expressed that he gives many thanks and praises to his grandmother and late grandfather, who never got to see him make it as an actor.
Tell us about your beginnings.
The beauty of growing up with my grandparents was the fact that they allowed me to explore. I said I wanted to dance. My grandmother and grandfather enrolled me in tap class, but they said that I would need ballet as a classical foundation.
When I got to high school, I had a Black male teacher tell me that I wouldn't ever be a ballet dancer. And I'm very big on dreams. I think that's kind of why I love that that happened. It made me be like, "Oh, OK, buddy. Well, you messed up now." Every bit of me went into training to do something that I thought was nearly impossible. People don't even realize ballet is as athletic as football — or more. I had to change my body. A lot of people don't realize that I was a professional ballet dancer before anything. That was my dream. Actually, Misty Copeland and I [joined the] American Ballet Theatre the same year.
Continue reading on the next page.