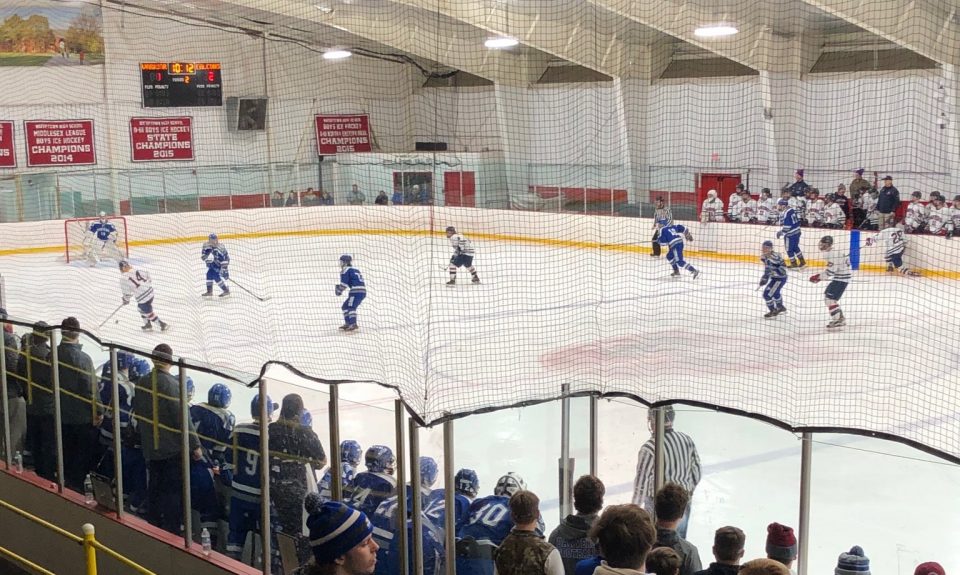 One metro Boston high school has found itself in hot water with the recent unveiling of inappropriate behavior from members of its hockey team, according to multiple reports. The incident came to the media's attention on Nov. 9, 2021.
Two years ago, a member of the Danvers High School hockey team told authorities about racist, homophobic and anti-Semitic hazing rituals the team held in the home locker room of the program's skating rink. The teammate told authorities he was whacked in the face with a sex toy and inappropriately touched while forced to stand naked, according to CBS Boston.
On Fridays, the players had "hard R Fridays," where players had to scream the full N-word, or else be beaten with a sex toy, one teammate told school officials in June 2020, according to the Boston Globe. The team also had "Gay Tuesdays," where the players would strip naked before going around touching other players with the lights off in the locker room. When the lights came back on, the players had to guess who touched them.
The team's coach at the time, Steve Baldassare, a sergeant with the Danvers Police Department, told investigators he didn't know about the team's alleged rituals and resigned this past summer.
Continue reading on the next page.