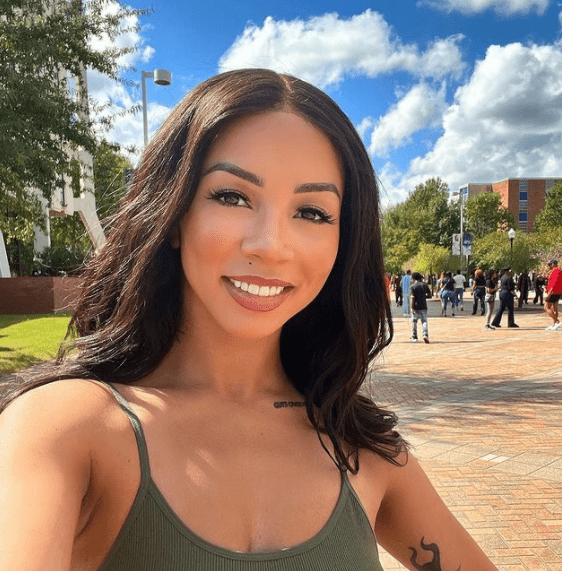 Deion Sanders said he planned to teach his student-athletes about the game of life – and not just football – when he became head coach of the Jackson State University football team this year. Besides working to enlighten fellow HBCUs coaches and athletes, Prime Time gave his squad a first-hand education on groupies and women who prey on athletes as they hope to make it to the pros.
Coach Prime invited social media influencer and Instagram model Brittany Renner who has been dragged through the media this year with accusations that she manipulated and trapped NBA baller PJ Washington. Renner gave birth to the former couple's son in May and has been accused of being a gold-digger by intentionally getting pregnant by the 23-year-old Charlotte Hornets basketball star for a huge pay day once she gave birth.
"It's my responsibility as a coach to prepare my young men for any and everything on the field and off. I brought in @bundleofbrittany to educate them on how the game is played between men and women at their age and stage. The message may not be for everybody, but trust me it's for somebody," Sanders posted on IG.
Renner is also an alumni of the HBCU and played soccer for Jackson State University winning the 2010 SWAC Championship. Sharing real life lessons, she blatantly told the athletes that some of them were targets.
"So when you reach a certain status, you can have the pick of the litter. The world is your oyster, you can do whatever you want. … You get to skip the line, you get privilege. People just wanna be next to you, they don't even see you as human anymore," Renner told the athletes as she warned them about flirty DMs and people getting close to them for a check.
Sanders also praised Renner for not holding back on the truthful life lessons.
Continue reading on the following page.