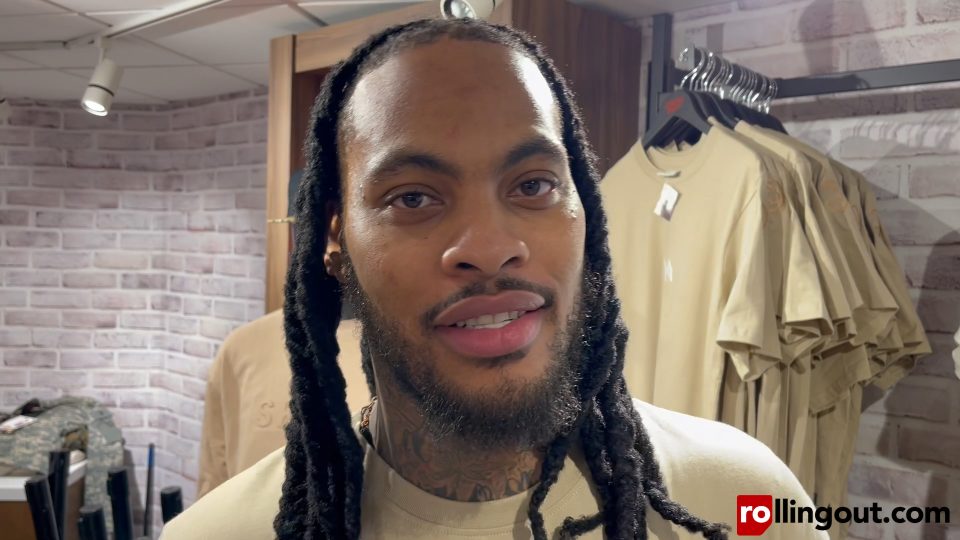 On the surface, it may appear Waka Flocka Flame has never changed.
The 6-foot-4, 35-year-old rapper bounced out of the Atlanta Hawks Team Store on Dec. 3 hours before a game against the Philadelphia 76ers on a night dedicated to him. Dreads swang and the jokes flew from the very moment he greeted the media, his fans and team employees.
"Squad! Bow, bow, bow, bow," Flame screamed as a nod to his controversial ad-libs prior to one of his interviews before adding, "Nah, let me get serious."
The more you speak to him, however, you realize the "Hard in Da Paint" artist has become more mature and more aware of his influence than ever.
Flame declined to comment on any other rappers or the trending industry gossip, but the one thing he opened up about without hesitation was mental health.
In 2020, the rapper announced he was making a commitment to promote mental health and suicide prevention. In 2013, the rapper lost his younger brother Kayo Redd to suicide. Soon after, his family founded the No Reckless Internet Posting Foundation, dedicated to decreasing online bullying.
In 2019, men died by suicide 3.63-times more often than women, according to the American Foundation for Suicide Prevention. Black Americans are more likely to develop post-traumatic stress disorder than White Americans, according to Medical News Today. For all Americans, the holiday season brings about increased stress and depression, according to the Mayo Clinic.
Continue reading on the next page.