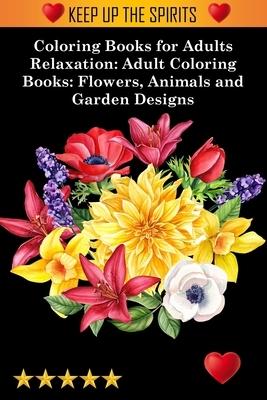 A LARGE COLLECTION OF AWESOME DESIGNS AT AN AMAZING PRICE. AVAILABLE AT A SPECIAL DISCOUNT. GRAB YOUR COPY NOW.
Not sure what theme to start coloring? Grab one that has everything, Coloring Books for Adults Relaxation. Incredible artwork with the largest variety of super amazing designs. Join the hundreds of thousands of happy colorists that really appreciate good quality artwork. This adult coloring book provides hours of stress relief through creative expression. Various levels of intricacy keep you excited and inspired to color
– So many different themes to choose from: garden designs, animals, mandalas, and paisley patterns, decorative art.
– Perfect for every skill level, great for growing your skills.
– Perfect with your choice of coloring tools (crayon, gel pens, markers, colored pencils).
– High resolution for crisp clean printing of illustrations.
– Each coloring page is printed double sided for your convenience.