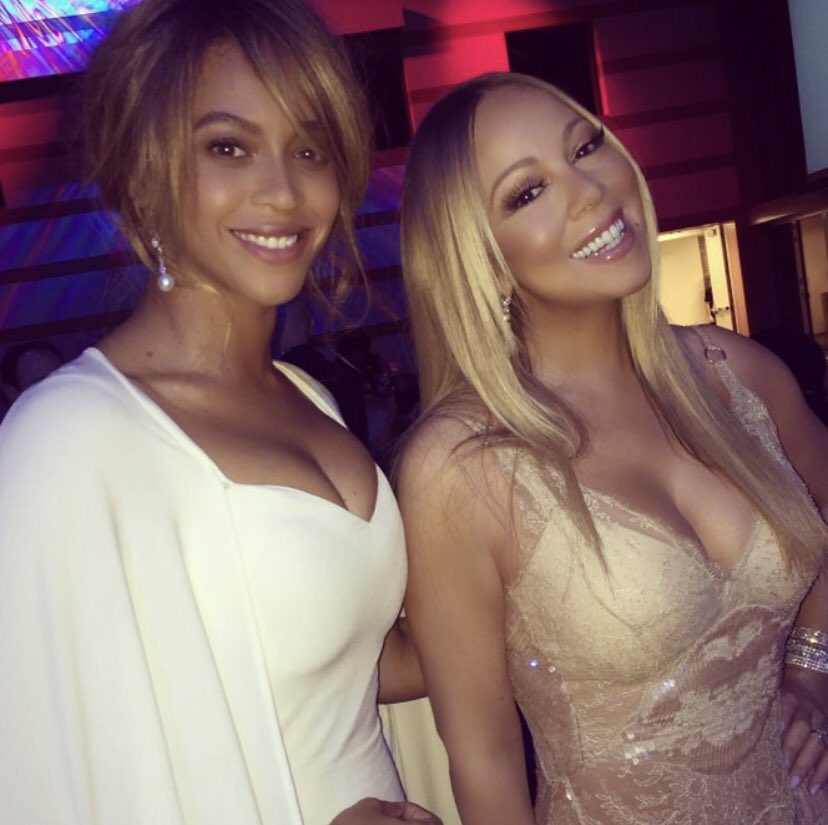 Two of the greatest to ever do it might be going head-to-head.
Music mogul L.A. Reid had social media in flames after suggesting no one could beat Mariah Carey in a Verzuz — not even Beyoncé.
Reid recently appeared "The Real" and discussed the hypothetical matchup.
"Bring that on," Reid said, as he turned to the nearest camera lens. "Come on, man. The fans that they both have, the hits they have, the legacy they have.
"B's the Queen, we know B's the Queen, right? Sometimes, Mariah might sometimes be slightly underrated for how long her career has lasted, how many hits she has and she practically owns Christmas. I think that'd be a good one."
The two legends have a history of complimenting each other.
"I feel like Mariah Carey's voice comes from God," Beyoncé once said in an interview. "You can hear the Gospel in her voice."
Fans did not hold back their thoughts on Reid's proposed matchup on Twitter.
Verzuz can't afford Mariah Carey or Beyoncé. Let's actually start there.

— Khalil (@kbyrd2_) December 8, 2021
1. They are not peers
2. Mariah isn't underrated
3. Neither are ever getting on that platform https://t.co/IH9pv34viy

— Coolness941 (@Coolness941) December 7, 2021
Carey has 19 No. 1 hits, 28 top 10 hits and 49 songs on the Billboard Hot 100. Beyoncé has seven No. 1 hits, 19 top 10 hits and 65 songs on the Billboard Hot 100.