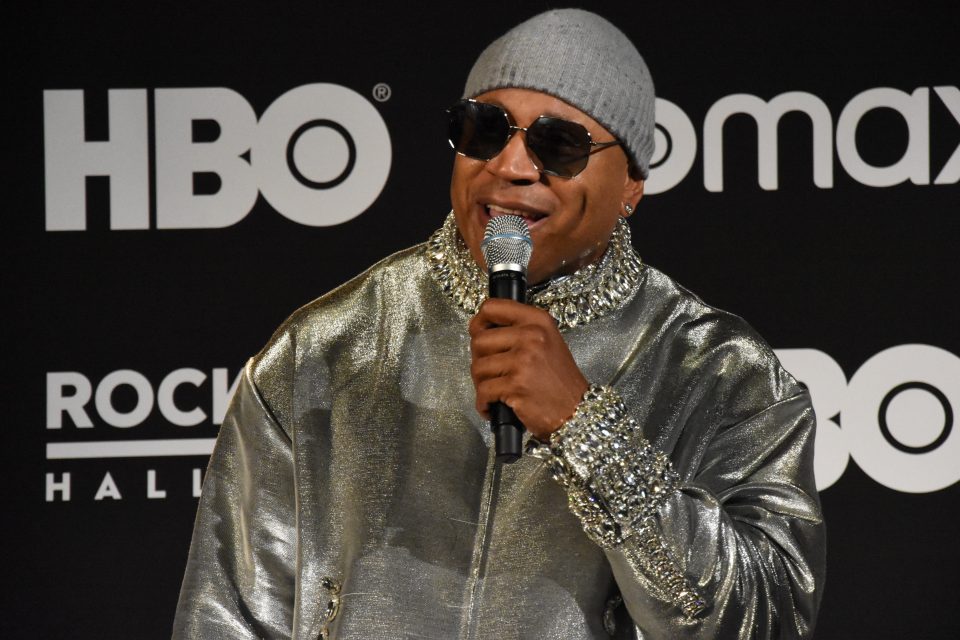 LL Cool J was inducted into the Rock & Roll Hall of Fame last month and unquestionably stands as one of the pillars of hip-hop. The "Rock the Bells" MC was given a few more flowers in his native Queens, New York, this week with a handmade tribute.
The rapper born James Todd Smith was honored with a statue in his hometown borough of Queens with a monument formally titled "Going Back to The Meadows, A Tribute to LL Cool J and Performance at F.M.C.P." Locals have also called the detailed piece of art "The G.O.A.T. Monument" which pays homage to one of his aliases.
Created by artist Sherwin Banfield, the sculpture is made out of a slew of materials, including bronze, resin, stainless steel, steel, winterstone, wood, audio speakers and solar panels. It features LL from his youthful days sporting his trademark Kangol hat, holding a boom box radio with the cassette of his debut album Radio inside.
"This bronze bust of @llcoolj was a labor of love sculpted on Governor's Island as part of @lmcc_nyc Gov Island Residency Initiative Sept to Dec 2020. I would leave Queens in the early am hours to catch the first ferry out to the Gov Is. to maximize my time creating on the island. Using traditional techniques of modeling clay and a multitude of reference photographs, I created my artistic interpretation of LL, a collaboration of facial stages emerging from an anatomical foundation. Using my years of lessons in study of ancient Kemetic statues, Greco Roman and Italian Renaissance masters, I strived to model the essence, strength, fortitude, sensitivity and determination of LL into this portrait bust," Banfield shared on Instagram.
Check out the photos and more on the following page.