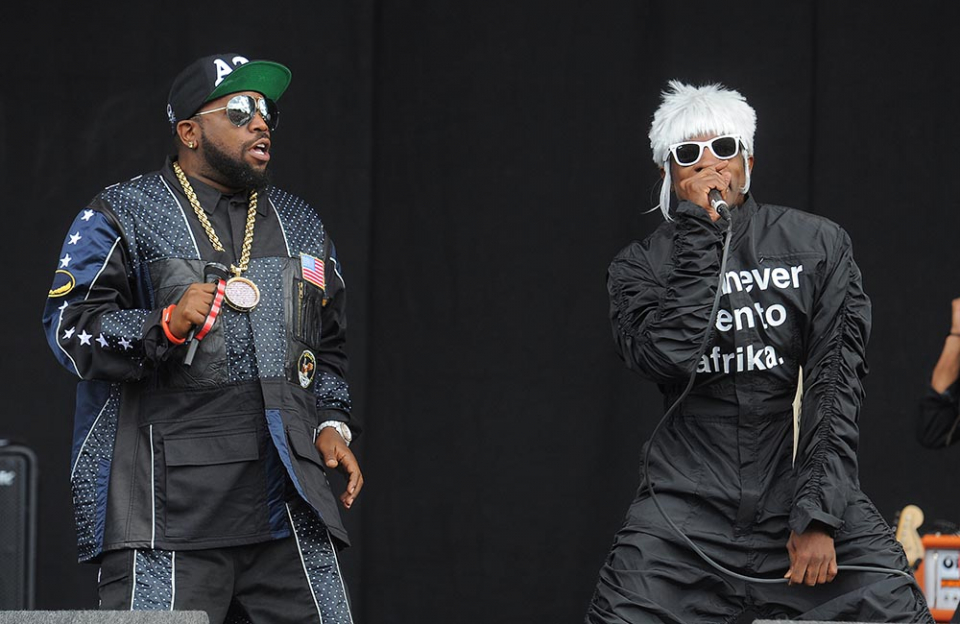 Big Boi stopped by Apple Music over the weekend and revealed that he had in his possession footage that will make the "greatest OutKast documentary ever." The "Player's Ball" MC stated he's been sitting on hours of concert footage of him and Andre 3000 hitting the road and performing at concerts between 1998 to 2000.
"I just so happened to be in possession of the last OutKast tours from 1998 to 2000, whatever, hours and hours and hours, we had to watch, digitized the footage for a month and a half. We had to sit through there and watch it. I got the greatest OutKast documentary. Never sold, locked in vault. It's locked in the vault," Big Boi explained.
Big Boi stated that Dre was shocked because he didn't know what was on the tapes. He said he and the Dungeon Family would soak it in and reminiscence with the footage first before releasing it to the world which could be in the form of a documentary or even a television series.
Continue reading on the next page.