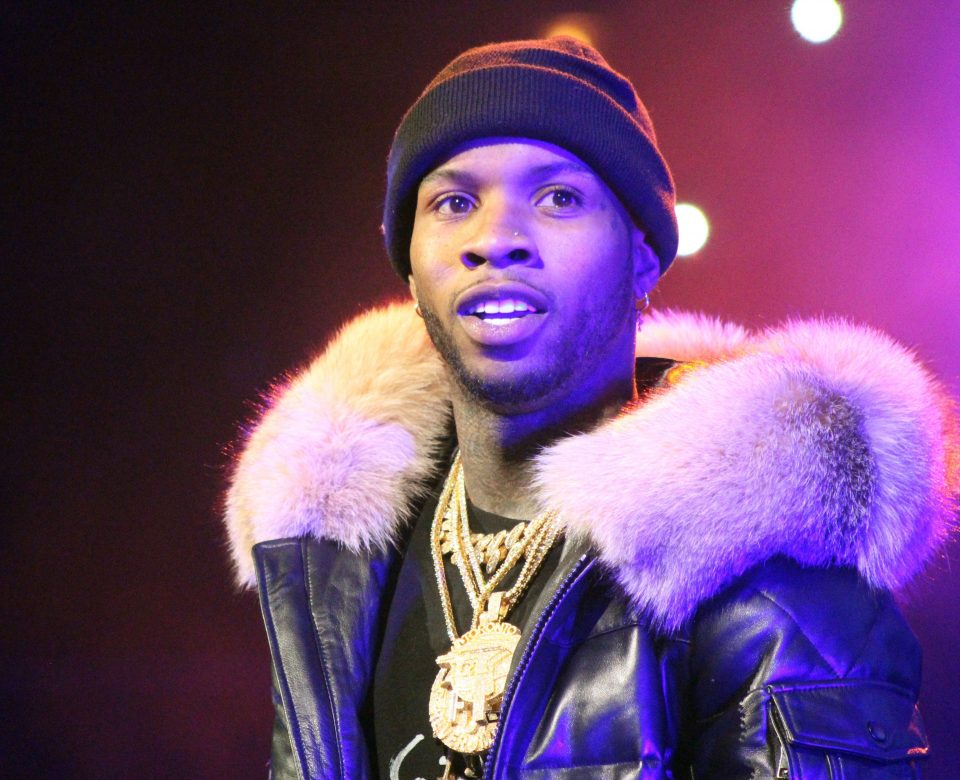 LeBron James gave arguably the most reviled man in rap music a major mainstream endorsement when he exclaimed that the new album was "fire."
King James heaped effusive praise on Tory Lanez's project, the appropriately titled Alone at the Prom, as the NBA superstar videotaped himself blasting the music while riding in his car.
Some may have looked askance at James' praise of Lanez. As most know, Lanez was maligned and vilified mercilessly after he was accused of shooting former girlfriend Megan Thee Stallion in her feet in the summer of 2020. He has been indicted on two felony charges by the Los Angeles County District Attorney's Office and his case will go to trial in 2022.
The Los Angeles Lakers small forward seemed unbothered by Lanez's legal entanglements as he captioned his Instagram video, "MAN THIS BOY COLD AS HELL MAN!!! ALONE AT THE PROM IS 🔥🔥🔥🔥🔥🔥🔥." Later in the video, James seems to be singing along to Lanez's song.
James is famous for frequently hyping new music while riding in one of his wondrous whips. And Lanez's 1980s-inspired album, which feature the singles "Enchanted Waterfall" and "The Color Violet" is but the latest.
https://twitter.com/burner_cp3/status/1469866279095836676?ref_src=twsrc%5Etfw%7Ctwcamp%5Etweetembed%7Ctwterm%5E1469866279095836676%7Ctwgr%5E%7Ctwcon%5Es1_&ref_url=https%3A%2F%2Fwww.hotnewhiphop.com%2Flebron-james-loves-tory-lanezs-new-80s-album-news.144491.html
From a strict talent standpoint, Lanez has been considered a superstar producer-rapper in the hip-hop game for a while now. But he has never received that mainstream love as some of his more iconic contemporaries have. This may change now that "The King" has lavished Lanez with praise for his production and melodic abilities.
No one appreciated it more than Lanez himself. With more than 100 million Instagram followers and 50 million more on Twitter, King James' reach spans continents, which could help in amplifying Lanez's album numbers and pop-culture cachet.