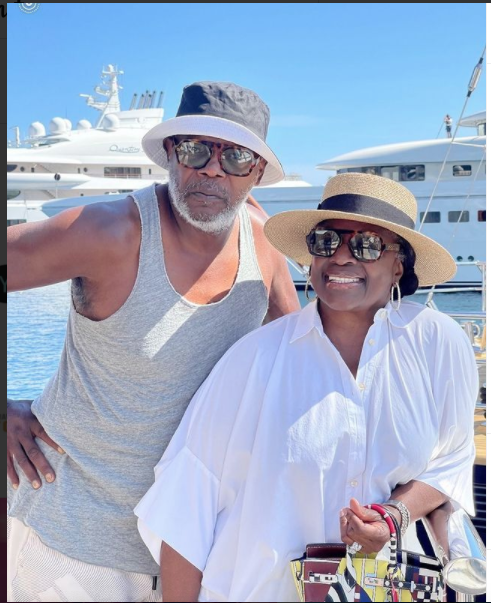 Samuel L. Jackson and his wife LaTanya made the largest alumnae donation in the history of famed HBCU Spelman College.
The two actors, both graduates from the Atlanta University Center, contributed $5 million to the John D. Rockefeller Fine Arts building. 
LaTanya Richardson Jackson is a graduate of Spelman and her husband, Samuel L. Jackson, matriculated across the way at Morehouse College in the 1970s.
Spelman stated on Twitter the new center will have a "renovated theater, lobby, dressing rooms and supporting areas." Once the reconstruction is complete, it will be named the LaTanya Richardson Jackson and Samuel L. Jackson Performing Arts Center.
"The love that both LaTanya and Sam continue to exhibit for Spelman since their time on stage decades ago is heartwarming," Spelman President Dr. Mary Schmidt Campbell said in a statement on their website. 
"These living legends met and acted together on stage on our campus. Their dedication to their artistry will leave a legacy that will inspire students in the Atlanta University Center for years to come."
There were several other very significant contributors to the soon-to-be renovated center. Another major contributor was the team of George Lucas and his wife Melody Hobson, who contributed $10 million through their Hobson Lucas Family Foundation.
"We're pleased to support Spelman College as it inspires, trains and develops the next generation of leaders, from entrepreneurship to the arts, with a commitment that aligns with our focus on advancing racial equality and economic opportunity," said Anne Finucane, vice chairman for Bank of America.
"We believe that when the power of the arts is combined with the longstanding traditions of Spelman, it yields excellence, and we're honored to be a part of this important work."