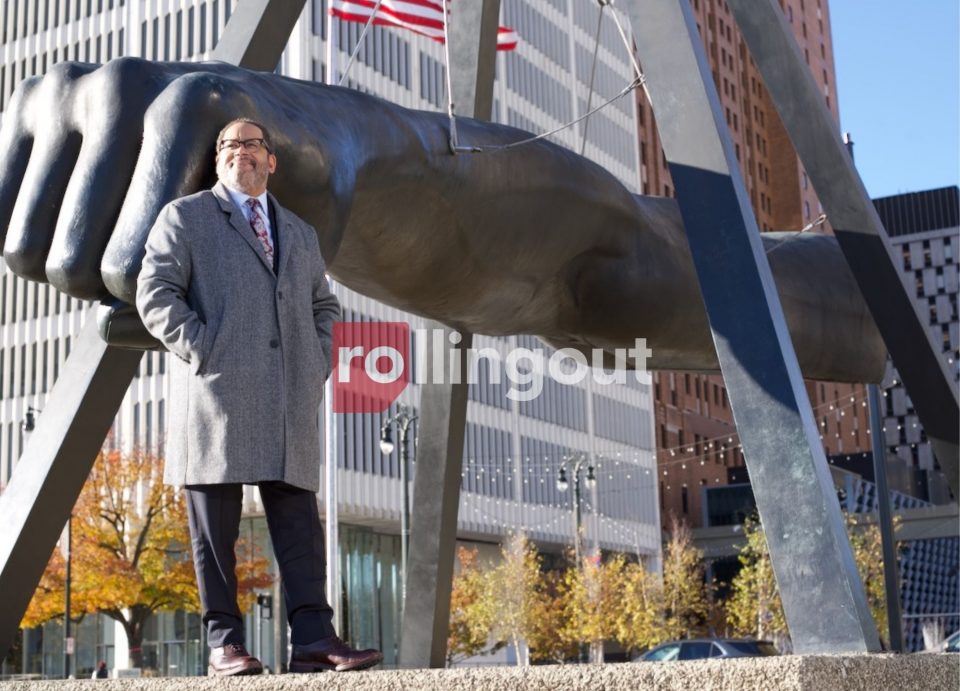 Michael Eric Dyson is one of a kind. A teacher, doctor of philosophy, father, philanthropist, radio host and prolific writer of 24 books and counting, he is the facilitator and conduit of a Black America starving for knowledge, wisdom and love. More than capable of providing the tools to nurture the minds of Black America, he's done so on an as-needed basis, which seems to occur more often than not.
In his travels across the country, Dyson has covered culture like no other, edifying the masses about Tupac Shakur, Nas, Malcolm X, Martin Luther King Jr. and Hurricane Katrina, among other prodigious topics.
During what was an absolutely compelling sit-down with rolling out's publisher and CEO Munson Steed, the Detroit native addressed a variety of topics, including Dave Chappelle, Hall of Fame pitcher Bob Gibson, the Black church, White America's Black obsession and Nancy Pelosi's endorsement of his latest literary treasure, Entertaining Race. The latter breaks down the reasons behind Black America's need to address issues of discrimination every day, all day. Whether walking home from school, visiting Starbucks or having a barbecue in a public space, Black Americans are forced to think about their existence in a country built by their ancestors.
It's high time for these issues to be addressed and Dyson is just the one to do it. Check out the interview below and the interview in its entirety here.
W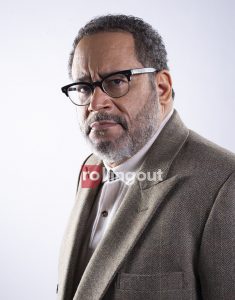 here were you when you thought about the title of this book?
Like many of the ideas that come to me, I had to go to sleep. I had to think on it, meditate on it, and then it came to me. That entertaining race performing Blackness in America, entertaining because Black people have had to entertain.
White folk in this country, and on this continent from the time of our first arrival when 20 some odd negros as the record says, were extracted from their resting place in their native haunts in Africa on the continent.
And forcibly against their will, brought here to America, and you know I opened the book with a story of a young girl about to be enslaved [and] taken on to a ship.
Because she refused to perform, she was beat[en] to death … I saw the metaphor of Black America with our refusal to perform. … We are forced to entertain the dominant culture, but we've been [also] forced to entertain the idea of race constantly. When we don't want to, when people say to us, especially White brothers and sisters, "Why do you people always talk about race?"
Because you always make us think about race; because we be trying to be different, and you just remind us, we ain't no different. We try and not speak about race. We just want to talk about barbecue or politics or Bob Gibson throwing 17 strikeouts in the first game of the World Series in 1968. We just want to speak about who we are, as people and human beings, or as a Big Boy said, "We just want to lay back, and blow bubbles and watch our kids blow bubbles."
But you keep forcing us to deal with it we're in the park and our kids are trying to sell water and you call the police.
We [are] trying to sell barbecue and or have a picnic in Oakland, California, and you call the police. Or we're in Starbucks and you [are] calling the police and you just keep calling the police and keep reminding us that we are different.
And so we've had to entertain the idea of race, on public stages, where we have articulated ideals that are noble and romantic.
So the point is that we've had to entertain the idea of race from the very beginning in this country and we've had to be entertaining while dealing with the issue of race.
So when you think about the role of entertainment, one reads your book, then sees a Dave Chappelle. Where do those two entities collide? 
Dave Chappelle is a perfect embodiment of what I'm trying to get at in this book, because I got sermons in there. I got essays in there. I got political speeches in there. I got protest speeches in there. I got commencement speeches in there. In other words, I have an enormous curiosity about how the world operates and … Dave Chappelle represents one of the most profound ways in comedy to grapple with who we are, as a nation.
You've got policy shapers like Nancy Pelosi saying that this particular book, Entertaining Race, is significant. What is the takeaway?
What I want [the] takeaway to be is that we're all in some sense performing an identity — and that doesn't have to be negative. We now live in an era where we say, "Oh, that's performative allyship. White folk ain't really serious. They just want to put a black box up on Instagram but they don't want to deal with the equitable distribution of wealth at the corporate level." Right? OK, I get it.
Performance is critical.
I want a rescue performance to mean something redemptive and edifying. Martin Luther King was performing when he had those Black men and women and children in Birmingham, Alabama, along with Fred Shuttlesworth, resisting fire hoses and police dogs by a buffoonish commissioner of public safety named Bull Connor.
So the takeaway I want people to have [is] all of us are performing. All of us are entertaining race at a certain level. How best do we do so while maintaining our integrity and pushing the conversation forward?
Photography by Treagan Kier for rolling out