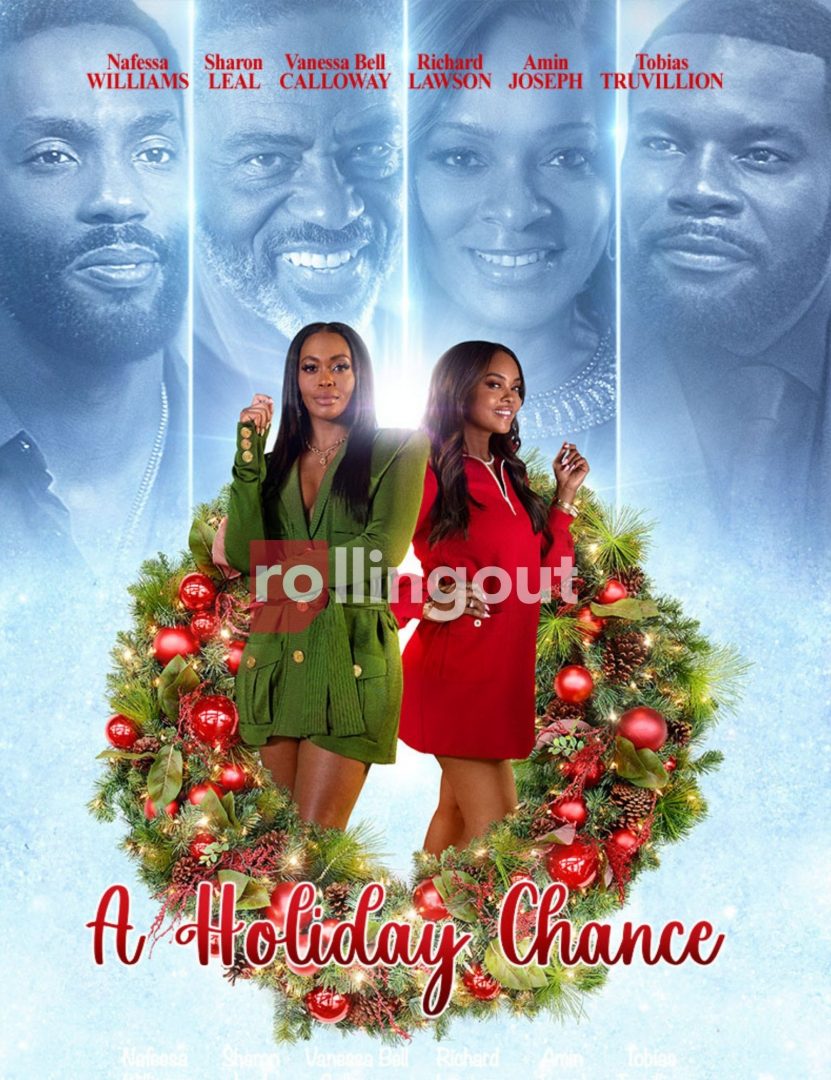 2021 delivered a number of holiday movies from Black production houses with Black directors, writers and producers. After scoring big with several gangster movies, Manny Halley, founder of Faith Media, decided to try his hand at a different genre.
Halley is currently preparing to release his first Christmas film, A Holiday Chance, across all streaming platforms. After his theatrical release of True to the Game 3 did record-shattering numbers — raking in over a million dollars as an independent release during opening weekend — Halley's foray into the holiday genre with A Holiday Chance has already paid off, scoring a cast filled with Black Hollywood's best and brightest and garnering great reviews. His holiday flick focuses on the importance of celebrating life, family and laughter and not taking those intangible things for granted.
The film stars diva actresses Vanessa Bell Calloway and Sharon Leal, along with rising stars Nafessa Williams and Tobias Truvillion. It was important to Halley to show versatility and to continue promoting projects that celebrate the Black experience in its entirety.
"We've been blessed to work with Black excellence in all of our productions. We keep striving for perfection. We're not there yet, but we've consistently gotten better with each film," Halley says.
Halley tapped veteran actor Richard Lawson to play the patriarch of the Chance family. Lawson says he was drawn to the role because of the movie's overall message of gratitude and emphasis on familial bonds.
"There is no perfect family. Part of the beauty of family is the fact that nothing is perfect. If we could get up every day and write the script for the day and everyone play their part, then you would have a boring life. A part of the beauty of living is figuring it out and dealing with the unknown," Lawson says.
Lawson can speak candidly about the perception of a perfect family. Affectionately referred to by the Beehive as "Beyoncé's stepdaddy," Lawson's marriage to Tina Knowles in 2015 thrust him into an even bigger spotlight than his successful acting career provided.
"This movie deals with legacy and that was another big point for me," Lawson reasons. "To me, legacy is about so much more than money. What kind of person are you? It's about impacting culture and lives. I am proud that my genetic children and my bonus children are all incredible people and they make sure that the flowers are watered, so to speak. It's [about] more than just money. They make whatever they touch better because they have been there and given their heart and soul to whatever they participate in. That kind of legacy lasts longer than any kind of money."
Lawson says the holidays are special because they offer a time for everyone to reflect and appreciate things that should never be taken for granted.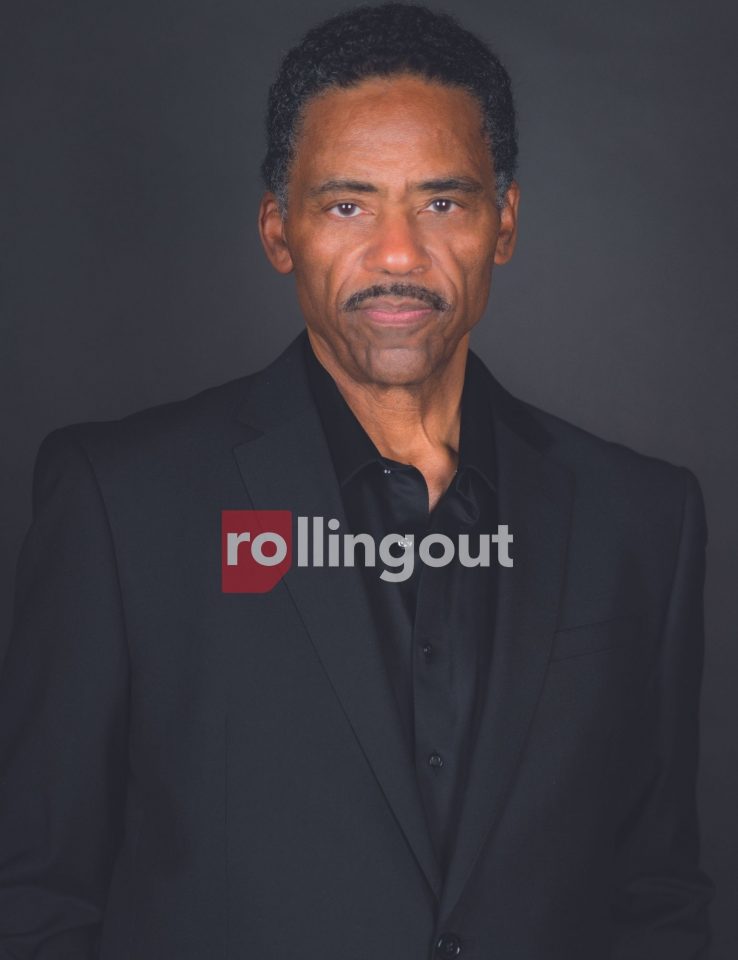 "I've been in a number of Black holiday movies and I think they are special because we all relate to enjoying family and friends," Lawson says. "It's important for us to be involved in the creation of our stories from every level, behind the scenes, in front of the camera and every position, financing our own projects. I admire what my son-in-law has done with The Harder They Fall. There are so many amazing Black creatives out there and enough opportunities for us to keep moving forward.
"In A Holiday Chance, we see a family in entertainment and the daughter has different ideas than her father, who started the company. That relates to where a lot of us are now. I always say: 'Old-school work ethic, mixed with new-school technology, creates a winning formula.' "
Halley says he hopes families will watch A Holiday Chance together and take some of the film's subtle life lessons to heart.
"There is no substitute for love or family," Halley affirms.
The filmmaker's goal is to inspire what he considers his extended family, the entire Black community, to strive to achieve their goals.
"With all that is available today, there are no excuses," Halley says. "We all have the ability to be great. It starts with being open to learning and being willing to [seek] out the knowledge. It's OK to fail because it's a part of the process. What's important is that you stay in the ring and keep fighting. Eventually, consistency has to pay off."
A Holiday Chance is now available on all streaming platforms. You can view the conversation with Richard Lawson here:
Photos provided by Faith Media Group
.