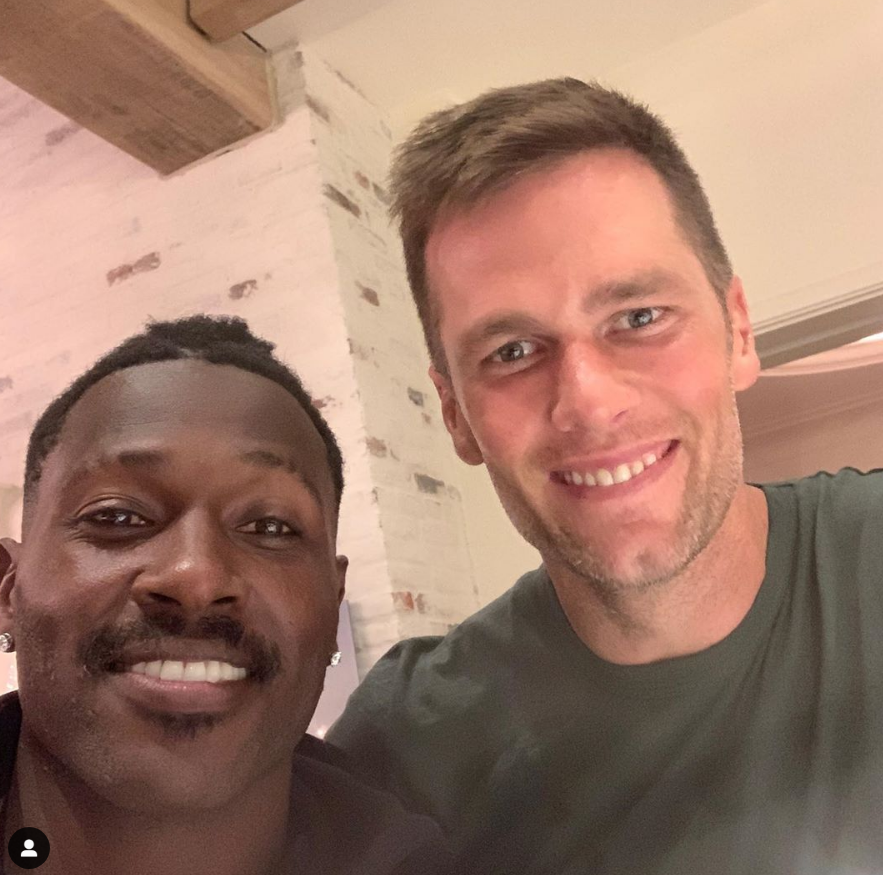 O.J. Simpson did not hold back his thoughts on Antonio Brown.
The star NFL receiver most recently with the Tampa Bay Buccaneers made headlines on Jan. 2, 2022, when he took off his pads, jersey, gloves and undershirt before running onto the field and into the locker room during the team's game against the New York Jets.
Simpson provided his thoughts in a video on his Twitter page.
"For what [Buccaneers quarterback] Tom Brady has done for Antonio Brown, for him to pull what he pulled today is completely inexcusable," Simpson said. "Playoffs are coming up, and you pull this crap on a guy who really went on a limb for you? [It's] totally B.S."
Inexcusable!!! #antoniobrown pic.twitter.com/cY8WioogJ8

— O.J. Simpson (@TheRealOJ32) January 2, 2022
Brady was adamant about Tampa Bay signing Brown in November 2020, CBS Sports previously reported. Brady also pushed for his previous team, the New England Patriots, to sign Brown in 2019.
NFL Network insider Ian Rapoport reported the wide receiver's abrupt exit happened after telling the coaching staff he wasn't going back in the game because he felt his ankle wasn't well enough. A Buccaneers coach reportedly told Brown he'd no longer be on the team if he didn't play, which prompted the viral exit. After the game, head coach Bruce Arians said Brown was "no longer a Buc." On Jan. 3, Adam Schefter reported the team still hasn't officially released Brown, despite the coach's post-game statement.