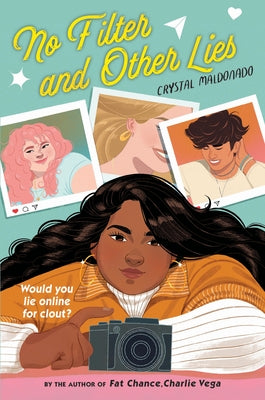 21 -year-old Max Monroe has it all: beauty, friends, and a life filled with adventure. With tons of followers on Instagram, her picture-perfect existence seems eminently desirable.
Except it's all fake.
Max is actually 16-year-old Kat Sanchez, a quiet and sarcastic teenager living in drab Bakersfield, California. Nothing glamorous in her existence – just sprawl, bad house parties, a crap school year, and the awkwardness of dealing with her best friend Hari's unrequited love. But while Kat's life is far from perfect, she thrives as Max: doling out advice, sharing beautiful photos, networking with famous influencers, even making a real friend in a follower named Elena.
But when one of Max's posts goes ultra-viral and gets back to the very person she's been stealing photos from, her entire world – real and fake – comes crashing down around her. She has to figure out a way to get herself out of the vast web of lies she's created without hurting the people she loves.
But it might already be too late.